Best Computers for Photo Editing
As a photographer, you have a lot of technical stuff to worry about during a session. Are you using the right aperture? Do you need to switch lenses or adjust your ISO? You have to worry about making changes on the fly to compensate for your surroundings, but you shouldn't have to worry about what happens when the session ends.
Before sending your photos off to clients, you need to compile, edit, watermark them, and so much more. If you have the best computer for photo editing, you'll go into the editing process feeling relaxed and ready to work. So which models and manufacturers are best for your computer photography needs? Check out what the experts at Discount-Computer.com have to say.
1. Apple iMac Pro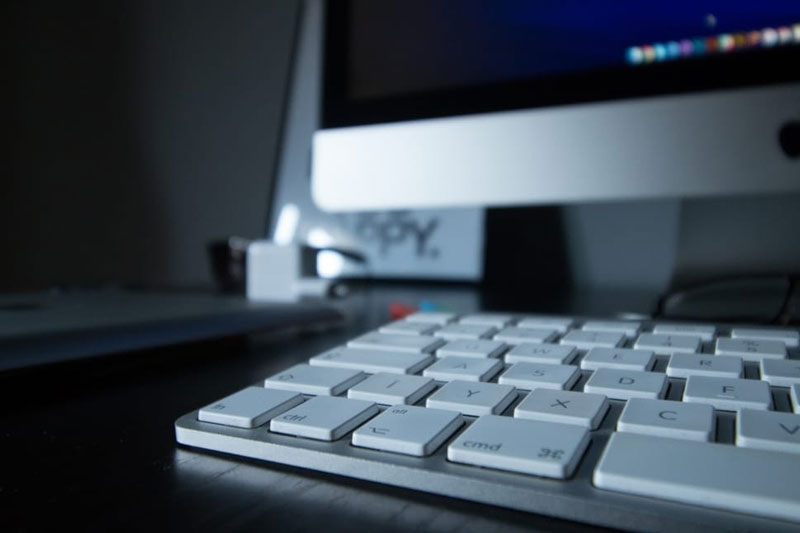 Apple is often regarded as including cutting edge technology and specifications for their phones, and their computers are no exception. Apple is a popular option for computer photography editing tasks because it has the specs to handle top-notch editing programs with beautiful displays. While it's not upgradeable, Apple iMacs are designed to be incredibly powerful right out of the box. The quality and reliability you get with an Apple iMac makes them one of the best computers for photo editing.
2. Apple Macbooks
Not everyone likes to be chained to a desktop for work. Maybe your photography sends you on adventures all over the world. Perhaps you just want the freedom to choose between working at home or editing photos while you enjoy a drink at your favorite coffee shop.
In all of these instances, you want a computer you will be able to take with you. If that sounds like you and you're a Mac user (or willing to become one), consider an Apple Macbook. The Macbooks have the same high-quality parts as the iMacs with the added bonus of lightweight portability. You will have the freedom to edit your photos from your living room couch, an airplane, and anywhere else you need to go.
3. Lenovo ThinkCentre

Are you a Windows user who cringes at the thought of learning how to use the Mac OS? There are plenty of computer photography options for you at Lenovo!
One of our favorites is the Lenovo ThinkCentre because it provides speed and power with amazing build quality and unimpeachable reliability. We recommend the ThinkCentre desktops because it comes in so many configurations that you're practically customizing your specs when you place your order. Dictate your processor, RAM, and storage preferences to create the best computer for your photo editing.
4. Dell Precision
Photographers use a lot of specialty programs. The last thing you want, especially if you're working on a deadline or dealing with clients who are anxious for a preview of their session, is to fight lagging and freezing issues in Photoshop or Lightroom just because your computer doesn't have what it takes to run the programs.
Consider a high-performance computer like the Dell Precision T3610. This is an incredibly powerful PC, and the specs make it one of the best computers for photo editing. You won't have to constantly worry about your editing programs crashing in the middle of your edits.
5. HP Laptop
HP is a reliable brand, and they have some really great options for photographers. Laptops like an HP Elitebook with 8GB memory and a 1TB hard drive will give you everything you need for a superior photo editing experience. You can even multitask! Go ahead and have your web browser open or let your music play in the background while you work.
Don't Forget High-Quality Monitors
Your monitor is one of the most important parts of computer photography editing. If your monitor doesn't display accurate colors, you may edit the photos so they look great on your screen only to have them look terrible when you send them to the printer.
Whether you're looking for a monitor you can connect to your laptop or you're interested in a dual-monitor setup, make sure you invest in a monitor that will help you make the most accurate edits possible.
Options at Discount-Computer.com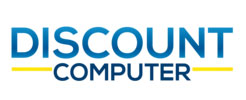 With Discount-Computer.com, you can find plenty of comparable options in our massive inventory of reconditioned computers. We have a top-quality selection of similar desktops and laptops that offer you versatility, power, reliability, and specification customization. If the newest models aren't within your price range, explore the selections we have online to find the perfect fit.
Recent Posts
Whether you've just unboxed a sleek laptop or a powerful desktop, there's a world of possibilities a …

Quantum computing is a cutting-edge field of computer technology that promises to revolutionize the …

When it comes to selecting an operating system for your computer, the options can be overwhelming. W …