Cheap Computers for College Students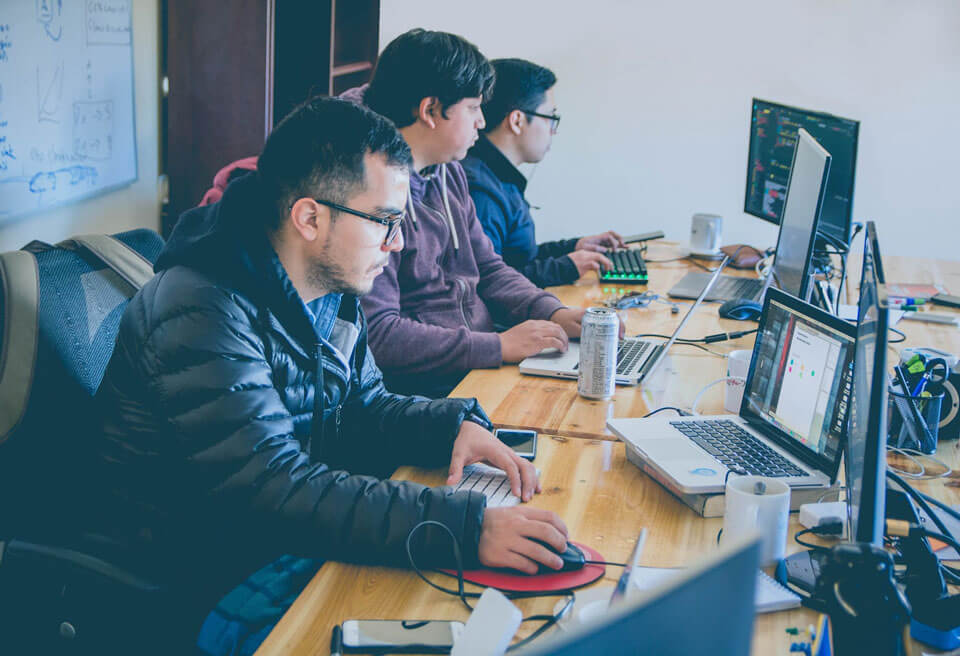 A computer is an invaluable tool in any college student's arsenal.
In today's tech-driven world, the computer plays an integral role in the life of most college students. From managing class schedules to writing and submitting assignments online, much of the college experience now takes place on LCD and LED screens.
While this reliance on computers would have been unaffordable for the students of past decades, modern desktop and laptop systems are now more inexpensive than ever due to manufacturing efficiency.
Still, for the budget-conscious college student, splurging on a new top-of-the-line laptop for school might seem excessive. On the other hand, choosing an underperforming entry-level laptop might lead to an equal amount of regret.
Fortunately, many cheap computers for college students are available in today's market. In this article, we'll examine several budget-friendly computer candidates and weight the advantages and disadvantages of each.
Laptop or Desktop?
Given the on-the-go nature of college life, most students prefer laptop computers over desktop systems. While desktop computers are heavy and immobile, laptops are lightweight and portable, allowing students to carry them wherever necessary.
As such, we'll evaluate laptop computers on this list, as they're generally best-suited to student use. That said, it's important to note that some cheap laptops for college may not meet the demands of all students. For instance, media arts students who work with hardware-intensive applications like Adobe Photoshop and 3ds Max might need to spend more to satisfy their performance needs.
Nevertheless, for general use such as document editing and web browsing, most students will likely find the laptops covered in this post to be very capable.
Dell Latitude Series
First introduced in the 1990s, Dell's series of Latitude laptops are designed for business and general productivity. The Latitude series is built to be exceptionally durable and high-performing at an affordable price point, making them ideal cheap computers for college students.
Most Latitude models both new and old come equipped with respectable amounts of storage space, RAM, and speedy CPUs, ensuring smooth performance during general use. In addition, the battery life of these laptops is impressive. For instance, the newer Latitude 7490 model is capable of delivering up to 11 hours of battery-powered use, ensuring that its users rarely have to worry about their laptop dying prematurely while on-the-go.
However, Dell's esteemed Latitude series does suffer from some notable drawbacks. For one, the company's reliance on plastic construction means that most models, although rugged, are still susceptible to damage from even slight falls or accidents. Secondly, as business-oriented laptops, the low-to-mid range Latitude models are outfitted with meager GPUs (Graphics Processing Units), which may disappoint the students expecting above-average graphical capabilities.
Still, the Dell Latitude series offers great value overall, making them optimal as cheap computers for college students.
HP EliteBook
According to HP, the EliteBook series of laptops is designed for the "modern mobile professional." True to their word, this series of aesthetically-pleasing laptops offers capable performance while striking a respectable balance between being compact and durable.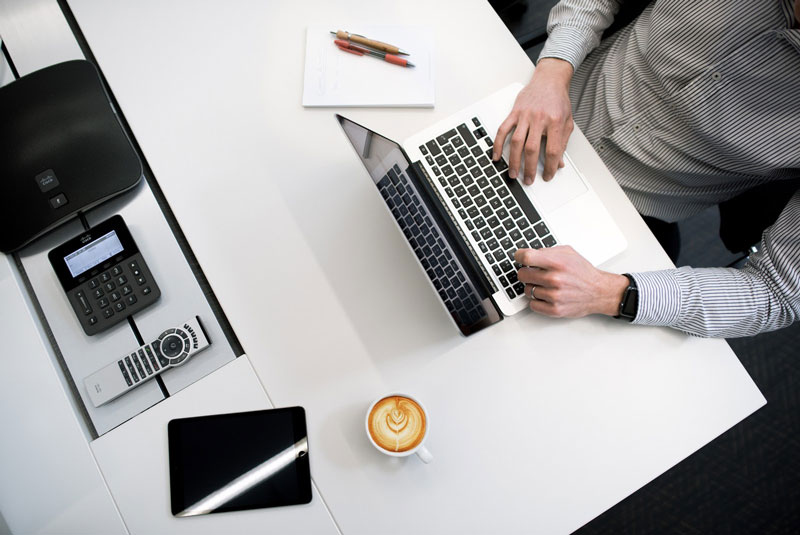 Portable designs allow easy integration of laptops into nearly any workflow.
Unlike many other laptops, most EliteBook models are manufactured in accordance with military standards (MIL-STD-810). As you might imagine, any laptop that's designed to perform in the field can surely survive the harsh conditions of student life!
While previous iterations of HP's EliteBook sported heavy, bulky builds, today's models are noticeably sleek and lightweight by comparison. The thinner form-factor of these newer EliteBooks allows them to be carried with ease, making them especially ideal as cheap computers for college students.
Internally, HP's EliteBooks fare equally well. Both low and mid-range Elitebooks models are fitted with a generous amount of RAM and sizeable hard drives, keeping them fast and efficient even when under considerable strain.
However, like Dell's Latitude series, the performance of most HP EliteBooks is bottlenecked by the inclusion of underpowered, integrated GPUs. Granted, the underperformance of these laptops in the graphical department isn't surprising given their business-class design, and most students won't notice any hitches or stuttering. Nevertheless, the students who do value graphical capability might find the GPU performance of HP's low-to-mid-range EliteBooks disappointingly inadequate.
Overall, HP's EliteBook series are impressively rugged and generally capable machines, making them well-suited to the role of cheap computers for college students.
Apple MacBook Air
All it takes to grasp the popularity of Apple's laptops is a glimpse into the average college lecture hall, where you'll likely find dozens of illuminated Apple logos staring back at you.
Apple's MacBook line is renowned amongst students and professionals alike, and the series has maintained consistent popularity throughout the last decade due to its attractive, lightweight designs and performance-driven hardware.
Unlike the other laptops on this list, every MacBook runs Apple's proprietary operating system, Mac OS X, which is frequently praised for its simplicity and ease-of-use. In decades prior, many consumers dismissed the Mac platform due to a lack of compatibility with many Windows-only applications. But times have changed.
The Mac OS X of today offers a wealth of functionality through thousands of programs, including software that's analogous to many popular Windows-exclusive apps.
Unfortunately, at retail pricing, Apple's MacBooks barely qualify as being cheap computers for college students. Even an entry-level MacBook will typically cost you $1000 or more, which is very likely a deal-breaker for any thrifty student shoppers. Worse yet, it's easy to find MacBook-equivalent PC laptops with similar specs selling for half the price of Apple's machines.
That said, some sellers offer like-new, refurbished MacBooks for a fraction of the price of retail. If you're dead-set on buying a MacBook while simultaneously respecting your budget, purchasing a refurbished unit is a viable way to get the best of both worlds.
ASUS VivoBook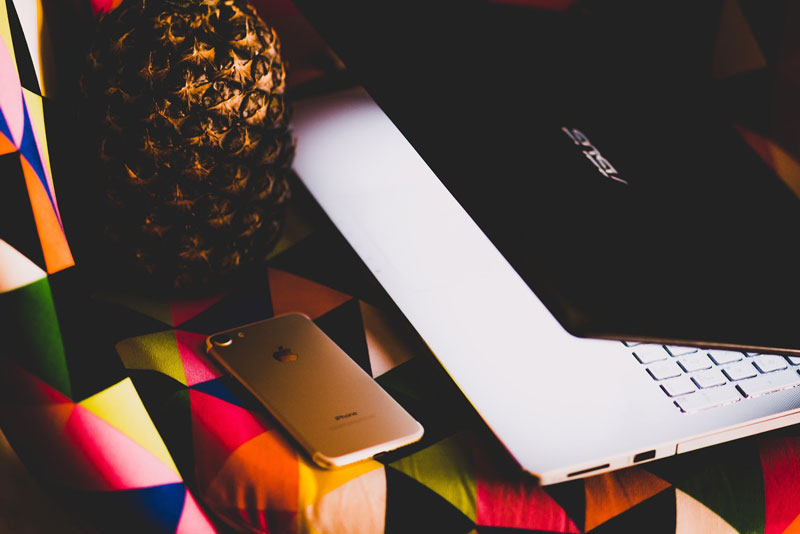 ASUS laptops have become increasingly popular with college students.
Taiwanese PC manufacturer ASUS isn't exactly a household name like Dell or HP, but over the years, the company has established itself as a trusted source for capable and affordable hardware.
For college students, ASUS's relatively cheap VivoBook series of laptop computers offer impeccable value at a low-to-mid price range, with better-performing models available at higher price points.
Those that value aesthetics will likely be pleased by the designs of ASUS's newer VivoBook models, which largely emulate the design of Apple's esteemed MacBook Air series. The S510 series, for example, features slim, minimalistic designs that forgo CD/DVD drives and unnecessary ports in the interest of maintaining a thin, streamlined appearance.
College students desiring a cheap computer that doesn't come in drab shades of grey and black might also appreciate the VivoBook S15 S530 series, which ASUS has accented with bold, subversive shades of sea green, red, yellow, and gold. However, as of this writing, the S15 S530 series retails for about $700, so budget-minded students might want to consider the cheaper, albeit less colorful X and F series VivoBooks.
Still, regardless of what model you examine, the ASUS VivoBook line is well-equipped to serve as cheap computers for college students. From document editing to connecting with friends online, ASUS's VivoBooks deliver great performance and overall value while maintaining stylish, sophisticated looks.
Some lower-end models may suffer from underperforming hardware and occasionally cheap construction, but any of ASUS's mid-to-high range VivoBooks should prove to be valuable allies during your educational journey.
Microsoft Surface Go
Microsoft's Surface line of versatile touchscreen Windows laptops has existed for some time now, but the Surface Go accomplishes the rare feat of fully maximizing portability without compromising performance. Microsoft's efforts have paid off, and due to the device's lightweight, compact design and bargain price, the Surface Go truly succeeds as a cheap computer for college students.
This remarkably thin 2-in-1 laptop sports a gorgeous 10-inch high-res display and weighs less than two pounds, making it ultra-portable. It runs the latest version of Windows 10 Home out-of-the-box and tackles writing assignments, web browsing, and video playback with ease. Not to be outdone, the Surface Go also sports an impressively high resolution 1080p webcam, ensuring that you'll look your best when video calling friends or family members.
However, even as an ideal computer for college students, the Surface Go does come with some apparent setbacks.
For one, the ultra-thin design reduces the quality of its built-in speakers. Secondly, even though Microsoft promises that the Surface Go can maintain about ten hours of battery life, most users have found that the device can only sustain about five, which is about half the lifespan of the other laptops on this list.
Despite the Surface Go's impressive hardware specifications, students who intend to utilize the device for intensive tasks such as Photoshop editing or PC gaming will likely be disappointed. Due to its fanless design, many users have noted that the Surface Go overheats easily when under heavy load, leading to unexpected shutdowns and ample frustration. As such, performance-minded students may want to opt for the more capable Surface Pro instead.
Still, for general use, the Surface Go can compete comfortably with just about any other cheap computer for college students on this list. And, at an MSRP of $400-600 new, this ultra-portable laptop is an absolute steal.
Acer Chromebook R 11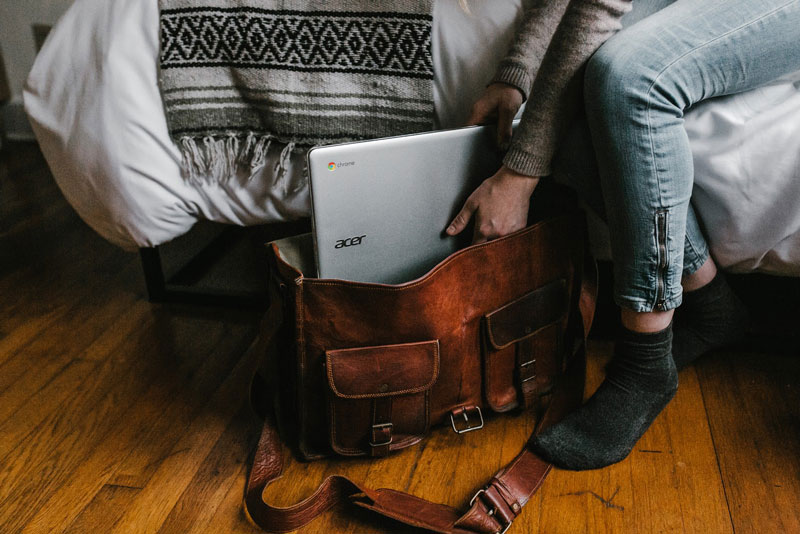 Chromebooks run Google's streamlined Chrome OS.
For those excited by the Surface Go but less enthusiastic about the price tag, Acer's Chromebook R 11 provides a largely comparable experience for half the price. Nevertheless, there are some crucial distinctions between the two exceptionally portable 2-in-1 devices.
Unlike Microsoft's Surface Go, the Acer Chromebook R 11 runs on Google's Chrome OS. Released in 2011, this lightweight operating system is often praised for its speed and efficiency and will handle document editing and web browsing with ease.
However, despite granting users access to thousands of apps through the Google Play store, Chrome OS doesn't support many of the major applications available on Mac OS X and Windows systems, such as Adobe Photoshop. For some users, Chrome OS's lack of software compatibility will be a dealbreaker. But, for others, the Acer Chromebook R 11 will still be ideal as a cheap computer for college students.
In terms of hardware, Acer's Chromebook boasts an 11.6 inch HD IPS touch display, which is bigger than that of the Surface Go but is lower in resolution and noticeably dimmer at 224 nits. You'll also get a built-in HDR webcam, but it isn't 1080p quality.
Internally, this convertible laptop doesn't disappoint. The R 11 is equipped with 4 GB of DDR3 RAM and can support expansion up to 8 GB. You'll also get an adequate 32 GB of onboard storage to store your files, equating to half the storage space of Microsoft's entry-level Surface Pro for about half the total price.
All in all, the Acer Chromebook R 11 is a competent, cost-effective competitor to Microsoft's Surface Go and a worthy cheap computer for college students in its own right. The laptop's cheap plastic construction and integrated graphics may keep it from reaching the rank of being truly exceptional, but, for less than $500, the R 11 is truly a bargain buy.
Discount-Computer.com: Your Online Destination for Affordable Laptops
At Discount-Computer.com, we carry a diverse range of expertly refurbished Windows and Mac computers at heavily discounted prices. By cleaning, dusting, and replacing the components of our laptop and desktop systems ourselves, we're able to supply our customers with computers that look and feel brand-new.
If you're a college student shopping for a cheap computer, we've got you covered! We offer a wide selection of laptops from top brands, including Apple, HP, and Dell at prices two to three times lower than retail.
Additionally, we're thrilled to provide our customers with:
Volume pricing and custom orders
A 14-day hassle-free return period
Phone-based customer support
If you have any questions about any of our products or concerns regarding your order, our dedicated customer support team is always available to assist you. We always strive for absolute customer satisfaction, so when in doubt, give us a shout!
Shop with us today at Discount-Computer.com and receive free shipping with your order when you spend $75 or more!
Recent Posts
No matter what your new startup company does, you and your employees need serviceable laptops and …

When you land a new job that requires travel or allows you to work from home, you will want to ma …

Are Refurbished Laptops Good? It's a common question, especially considering many of the&nbsp …