Get the Most out of Google Drive on Your Mac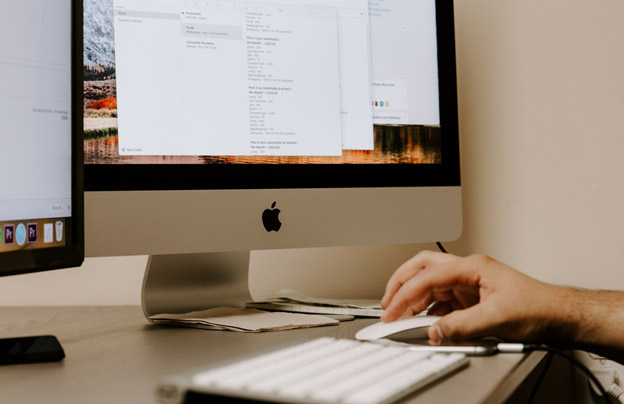 It all starts with a sign-up, and if you already have a Gmail account, then using Google Drive on your Mac is the easiest thing in the world. Google Drive hasn't been around that long, although it feels like we've been using it forever. In its relatively short lifespan, it's undergone several changes, updates, and upgrades. For a while, Mac computers were left out of the loop, but today, Mac desktops and laptops are fully compatible with Drive in all of its versions. You can get it on your smart devices as well.
You may not be aware of the advantages that Google Drive has to offer. Google has made it a bit confusing, in all fairness. Some folks believe that it's nothing better than cloud storage, where others are under the impression that it's a glorified word processing program. While it offers both of those features, it's capable of so much more. It's the ideal choice for anyone who doesn't want to buy a personal cloud device. It's also a great way to save money. Although you have the option to pay for extra storage and certain add-ons, it isn't required. You get free space when you sign up and most extensions are free. Instead of paying for Microsoft Word or another processing platform, you can turn to Google. From editing photos to creating eye-catching slide presentations, you won't find a better suite.
Knowing that Apple and Mac users can reap the benefits of Google Drive, now you have to make it work for you. Get to know the standard features first. Once you master them, Discount-Computer.com has a few helpful tips and tricks to share as well.
Get Google Drive on Every Device
To get the most out of Google Drive on a Mac, you first have to sign up for an account. The next step involves installing the app on all of your devices. Some Mac users are under the impression that Google Drive is a purely PC platform, but that's not the case at all. You can download the desktop app onto your Mac, whether you have a laptop or a desktop model. From there, you can also install the mobile app on all of your iOS devices. You have the option of using the platform on the web too, although it's recommended that you use the Google Chrome browser.
This might not seem like much of a trick, which is a fair point. It is, however, a lifesaver. With a single account, you will always have access to your files from anywhere. Obviously, you have the iCloud at your fingertips, but as you'll discover, Google Drive is more than a place to save and access data. Still, you can't overemphasize the convenience of accessing all of your photos, songs, and other documents on all of your devices. Apple products sync without a hitch anyway, but the drive offers another layer of storage with far more depth and a higher number of features.
It's worth mentioning that once you have a Google Drive account, you can get to it from any device. It doesn't matter if the only computer available to you is a Dell or HP that runs Windows or if you use an Apple computer or an Android phone.
Create Anything You Need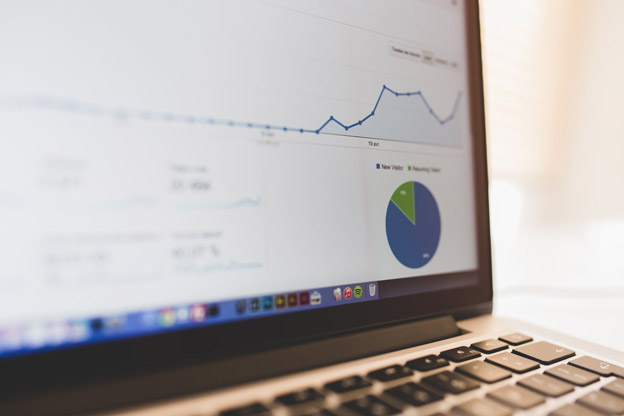 The standard Drive features make it worth the download all by themselves. Free word processing software is a gift horse you don't want to look in the mouth. There's no reason to, either. Not only are you able to create word documents, spreadsheets, and slides, but you can save them straight to the drive as you go. The versatility doesn't stop there. You can download files in a different format, such as a Word Perfect document or a .pdf, after creating them in Drive.
Google Drive allows you to create forms for an array of events and situations, too. Whether you want to make a survey, a team at work, or a game roster, you can craft it within seconds and send it out to your recipients. Google Drawings is another bonus. Using this application, you can put together diagrams, colorful flow charts, and other graphics, which you can then embed in your documents or files with ease.
Save and Search
Finding files is a pain. When you use Google Drive on a Mac, however, you don't have to comb through your files trying to find the document you want. You know that everything saves automatically to the Google cloud. To discover what you're looking for, all you have to do is engage the search feature. By typing in a type of file, such as a .gif or .pdf, or using the file name or even part of the contents, you can find everything you need in a snap. It's a small benefit, but it's helpful when you're busy or in a hurry.
Sharing It Around
With Google Drive, you can share your creations in an instant. All you have to do is publish the document or spreadsheet to the web. You can find the option under the "File" menu. Posting it to the Internet provides you with a public link that you can send to anyone.
You can share private documents with other users as well. As you create files, word documents, and other things, you have the option to make sure that it's for your eyes only. However, you can also choose to share the file with anyone who has the link or with a specific group of recipients. It's up to you, but it's helpful in team situations, such as if you're working on a group project at school. Everyone will have access to all the pertinent information and files.
Stay Up-to-Date on Edits
If you're worried about people making changes to the files you've created, lay your anxieties to rest. That's one of the reasons Google Drive is a more reliable cloud platform and creation suite. As long as you change your settings to send updates, then the Drive will send you notifications regarding edits and other changes. You get an alert in your inbox whenever anyone changes something on the shared files you've saved.
That's not all you can do, however. You can leave sticky notes for other people on the file. People with access can leave suggestions in addition to editing the content. If there are particular files you need to share, tag your teammates using their email addresses. You'll appreciate the speed and convenience of editing, proofing, or commenting through email. There's no need to open the app all of the time. What's more, you can easily roll back edits as needed.
Easy Conversions
We briefly touched upon how easy it is to download the files you create in the format of your choosing. Relying on Google Drive on a Mac means that you can open a .pdf file, convert it to Google so that you can change and edit it without using Adobe or another .pdf opener, then save the final product as a .pdf. If you go a step further and search for a converter extension, then you can convert nearly any file that you want without a hassle.
All the Extensions
Speaking of extensions, there are more than you could ever imagine. You won't need every app that Google offers up for Drive programs, but many of them will come in handy. From photo pickers to converters, along with grammar checkers, translators, and extensions that allow you to save web pages to your Drive, you can find an app for nearly anything. Whatever their purpose, they're all designed to make Google Drive a richer, more innovative platform.
Furthermore, downloading extensions is effortless. They don't take up a lot of space, and because they're Drive-based, they won't clutter up your desktop or suck up precious RAM. Use as many as you need to get the job done.
Snag a Short Link
Here's another small feature, but it's enormously helpful to the people who use it. Google Drive for Mac allows you to shorten links on your own. There's no need to head to a special website or download a program just to get compact links that you can easily share on your social media platforms, such as Twitter and Instagram. You'll need the URL Shortener Add-On, but you won't regret downloading it.
Chat with Your Team
Google Drive is all about teamwork. Not only can you create and share documents and spreadsheets among team members and classmates, but you can even talk to each other as you collaborate. Chat directly in the Google Doc you create. Everything happens in real-time—an efficient feature that allows everyone to work together in the truest sense.
It doesn't take much to master Google Drive on Mac computers and other iOS devices. Mainly, you have to experiment and play around with the features. Explore all the add-ons, apps, and extensions, bearing in mind that you can disable anything that's not helpful to you. Are you willing to give Google Drive a try?
Recent Posts
No matter what your new startup company does, you and your employees need serviceable laptops and …

When you land a new job that requires travel or allows you to work from home, you will want to ma …

Are Refurbished Laptops Good? It's a common question, especially considering many of the&nbsp …