Most Used Computer Programs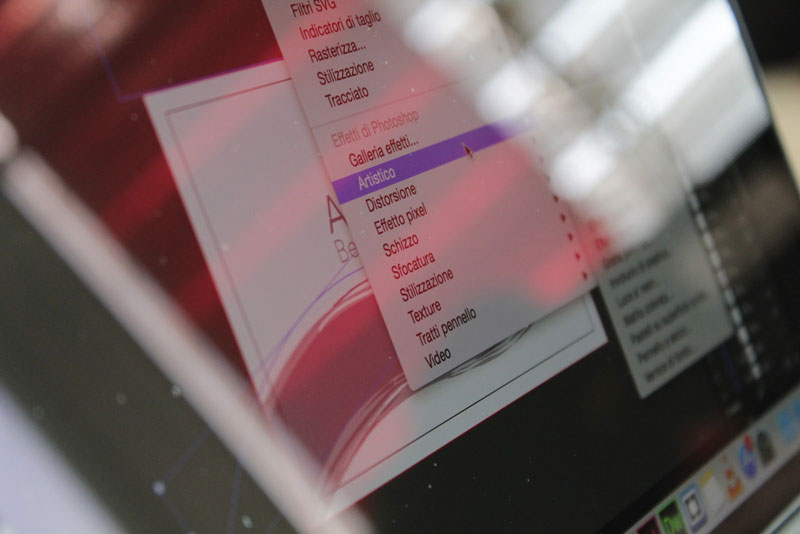 Many computer programs are now available for free.
For decades, computer software generally had to be purchased from a retail store and installed via a disk drive. However, with the advent of the internet and the proliferation of free software, or "freeware," users now have unrestricted access to thousands of computer programs with various functions.
In fact, the software developers of the 70s and 80s might have been shocked to discover that the vast majority of today's most used computer programs don't sit on store shelves. Instead, our wireless world has ushered in a new era of digital distribution, allowing both big-name and indie developers to reach much wider audiences and generate thousands of active installations across home, school, and business computers.
But, with so many free and paid applications available, what software has managed to garner the largest audiences, and why? Let's take a look as we explore eight of the most popular programs available across both Mac and PC platforms.
Microsoft Word (Windows, Mac OS)
During the 1970s-1980s, word processing software improved in time with the hardware and capabilities of the burgeoning personal computer.
Although earlier word processing applications lacked the intuitive graphical user interfaces that are standard-fare today, WYSIWYG (what you see is what you get) programs like 1974's Bravo and 1978's WordStar paved the way for Microsoft Word to become one of the most used computer programs.
Microsoft debuted Word in 1983 under the name "Multi-Tool Word," but the program's initial success was limited. However, over the next decade, Microsoft continued to refine and expand the program's functionality, and by the first quarter of 1996, Word represented 80% of the word processing software market.
Word has also enjoyed considerable success on Apple's Mac systems. In 1985, Microsoft created Word for Mac OS Classic, which quickly became popular among Mac users for its expanded functionality in comparison to Apple's onboard equivalent, MacWrite. Version 5.1 of Word for Mac OS was critically acclaimed, and ever since, Microsoft has continued to release and support Word on the platform.
Today, Microsoft Word is one of the most used computer programs on both Windows and Mac systems and has become the preferred word processor of choice within homes, businesses, schools, and other institutions and organizations. Word's popularity persists, despite the fact that the software isn't included for free with Windows-based systems and requires a purchased license.
Microsoft Excel (Windows, Mac OS)
Although Microsoft's spreadsheet editor Excel likely has a somewhat smaller audience than Word due to its data-driven focus, the program sees extensive use in the business world and is also popular in home and educational environments.
As one of the most used computer programs for data entry, Excel allows users to create, edit, and export spreadsheet files, which can contain text, numbers, and any other kind of keyboard input. Typically, Excel is used for creating financial documents, but its usage extends to any type of data organization that involves formatting by row and column.
Users praise Excel for its ease-of-use, and, at-a-glance, the program is relatively simple. However, Excel has become one of the most used computer programs partly because of the sheer depth of its customization. Users can populate cells with formulas that display dynamic numbers by automatically calculating the values of adjacent cells. Contemporary versions of Excel for Windows also support cell programming with Microsoft's Visual Basic for Applications (VBA) language, which allows for expanded function.
Unfortunately, like Microsoft Word, Excel doesn't come bundled with Windows systems. To use it, you'll need to either buy a stand-alone license or purchase Microsoft Office.
iTunes (Windows, Mac OS)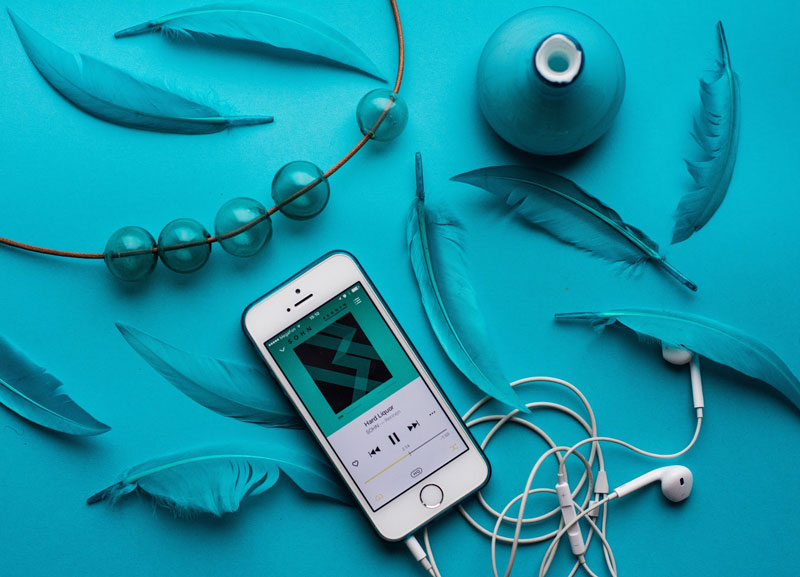 iTunes is one of the most popular computer programs.
Popularized in part by Apple's best-selling iPod line, this versatile media player comes pre-loaded on Mac systems but is also one of the most used computer programs for Windows users. The best part? Apple has distributed iTunes as freeware since its initial release in 2001, meaning that it's entirely free to download, install, and use.
Originally, iTunes was developed as a way for users to organize and manage their digital music libraries. Users could drag-and-drop MP3s or other audio files into their iTunes libraries or "rip" tracks directly from physical CDs/DVDs, allowing them to browse their music collection by song title, artist, album, and genre.
However, over time, Apple added support for videos, podcasts, e-books, and iOS apps and also introduced the iTunes store where users can buy, rent, and download a large selection of media from both big-name companies and independent creators. Apple's broader media focus helped draw in even more iTunes users, eventually cementing iTunes as one of the most used computer programs.
Up until 2011, iTunes was required to update iOS devices such as iPods and iPhones, which contributed to the program's surge in popularity on Windows platforms during the iPod craze of the 2000s. However, contemporary iOS devices can now be updated independently and no longer require iTunes.
Google Chrome (Windows, Mac OS)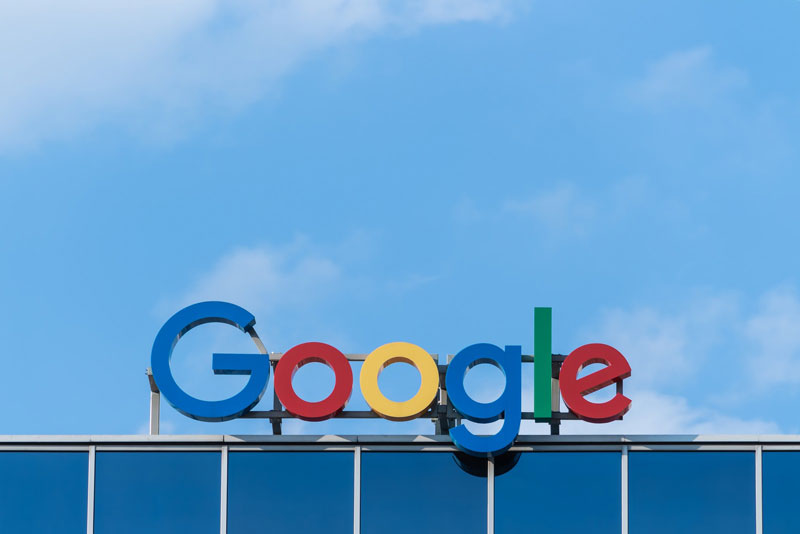 The Google brand is easily recognizable.
When Google entered the web browser market in 2008 with Google Chrome, they faced fierce competition from Microsoft's mainstream Internet Explorer browser and Apple's burgeoning browser, Safari.
However, over the next decade, Google Chrome would dethrone both titans and become the reigning king, accounting for 69.64% of web usage during October 2018 and solidifying its place as one of the most used computer programs.
Google Chrome's success is largely attributed to the program's ease-of-use, speed, and security. Upon its release in 2008, many users had grown weary of Microsoft's perfunctory efforts to improve their web browser, Internet Explorer, which had been routinely criticized for its lack of security and innovation. Other competing browsers, such as Apple's Safari and Mozilla's Firefox, had grown in popularity but couldn't compete with how quickly Chrome loaded web pages.
In 2010, Google announced the Chrome Web Store, which allowed Chrome users to install community-developed web applications and extensions. This feature added an extra layer of customization to the browser, allowing users to change cosmetic themes and functionality of their Chrome web browsing experience.
Today, Chrome is still one of the most used computer programs and the top web browser.
VLC Media Player (Windows, Mac OS)
VLC media player's extensive media file compatibility and minimalistic design make it a popular choice for playing video files. Don't be fooled by its understated appearance. This freeware media player is an absolute powerhouse and boasts compatibility with every imaginable audio/video file format.
VLC began in 1996 as a student project, but development is now led by VideoLAN, a non-profit organization and is furthered by user contributions across the world. Today, VLC is one of the most used computer programs and one of the leading media players, with stable versions available for Windows, Linux, MacOS, Android, Chrome OS, iOS, Apple TV, and Windows Phone. As of 2016, the program has been downloaded over 3 billion times.
Although VLC was never intentionally designed to compete with media managers, the program's versatility and customization options make it a suitable alternative to similar software like iTunes and Windows Media Player. In addition, the program is fully modular and supports hundreds of plugins that expand the core feature set, including support for newer audio/video codecs and interface options.
Adobe Photoshop (Windows, Mac OS)
Although Adobe's standardized graphics editing software comes at a hefty price, Photoshop's comprehensive feature set and continual refinements have kept installation numbers high. Nearly three decades since its original release, Photoshop remains one of the most widely used computer programs.
Developed by brothers Thomas and John Knoll in 1988, Adobe soon purchased distribution rights, releasing Photoshop 1.0 several years later in 1990 as a Mac exclusive. Since then, Adobe has published dozens of Photoshop versions, and the application has fundamentally altered the way digital raster imagery is edited and produced. Photoshop has been critically acclaimed for being both accessible and comprehensive and is used by students, teachers, and professionals alike.
However, in 2013, Adobe switched Photoshop to a "software as a service" business model, removing the possibility of permanent ownership. This decision angered many customers, who felt that owning the program outright was superior to paying Adobe a month-to-month "subscription fee." Despite the controversy, Photoshop remains one of the most used computer programs, and Adobe has not reversed or revised their decision.
7-Zip (Windows)
Compressed file types have existed for decades now, but both Windows and Mac OS systems can only handle common archive formats out-of-the-box. For other file types like RAR, and XZ, you'll probably need a tool like 7-Zip, which, fortunately, is available as free software for Windows.
Compared to paid alternatives such as WinRAR and WinZip, 7-Zip's free distribution and robust feature set has earned the program considerable renown within the Windows community. Between 2002 and 2016, 7-Zip was downloaded 410 million times from SourceForge, a community-driven repository for free and open source projects. Today, 7-Zip remains one of the most used computer programs on Windows systems and enjoys significant user praise.
7-Zip also includes support for its proprietary archiving format, 7z, which has been found to offer compression at least 17% better than the standardized ZIP archive type. The program also boasts support for several dozen other archive formats, including BZIP2, GZIP, TAR, WIM, and many others.
7-Zip is open source software, which allows users to examine the program "under-the-hood" and submit suggestions and improvements. In 2008, the developer, Igor Pavlov, made 7-Zip's SDK public domain, allowing users to develop applications with his LZMA compression format.
Dropbox (Windows, Mac OS)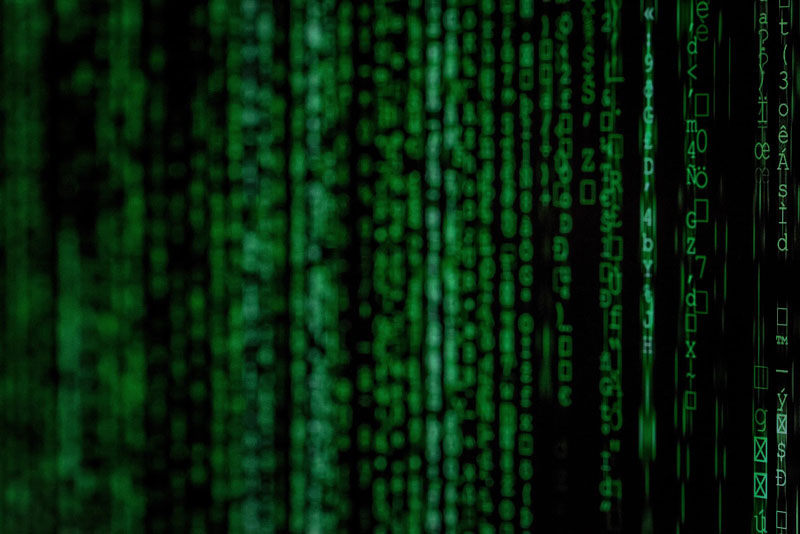 Computer code is the architecture of computer software, programs, and computer files.
Although Dropbox is first and foremost a web-based service, the acclaimed file hosting company also offers a desktop app, which allows both Windows and Mac OS users to synchronize files and folders across multiple devices.
Before becoming one of the most used computer programs, Dropbox was the brainchild of Drew Houston, a student at MIT. Initially, Houston conceived the platform for personal use, but upon realizing that the service could benefit others, he opted to make it public. Eventually, co-founder Arash Ferdowsi joined the project in 2007, and by March 2016, Dropbox had a total of 500 million users.
While other popular file hosting services existed during development, Dropbox's later success as one of the most used computer programs is largely attributed to its simple drag-and-drop interface. Dropbox works by creating a Dropbox folder on the hard drive of the user, which operates as a regular folder. However, anything placed in the folder is automatically synced to Dropbox's cloud-based servers on a regular basis, allowing users to access their Dropbox files from any other supported device.
The service is free to use, although free accounts have limited storage space, which can be increased by upgrading to a paid, premium account or by successfully referring other users.
Your One-Stop Online Shop for Computers
We've covered a broad selection of the most used computer programs that cater to all kinds of users. But, to get the most out of your software, you'll want to be equipped with the right hardware.
At Discount-Computer.com, we supply our customers with quality refurbished computers from esteemed brands at greatly reduced prices. From Apple Macbooks to Dell Workstations, our inventory contains a diverse assortment of capable machines that are ideal for home, school, and professional use.
In addition, we're thrilled to offer our customers:
Free shipping on all orders above $75
Extended warranty options with several coverage tiers
Volume pricing and custom orders
Once your order ships, our dedicated customer service team is always ready to assist you with any questions or concerns you may have regarding your purchases. If you're not satisfied with your order, we offer a full return period of up to 30 days.
Don't pay retail prices - shop with us today at Discount-Computer.com, and get your next like-new PC or Mac for a fraction of the cost!
Recent Posts
No matter what your new startup company does, you and your employees need serviceable laptops and …

When you land a new job that requires travel or allows you to work from home, you will want to ma …

Are Refurbished Laptops Good? It's a common question, especially considering many of the&nbsp …