The 8 Best Used Computers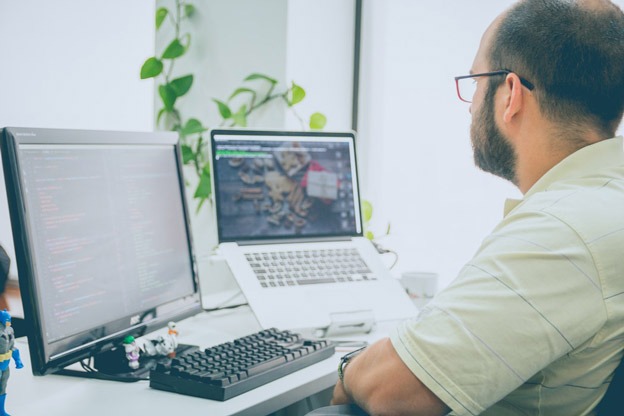 You can save a substantial amount of money by shopping for the best used computers instead of brand new models. A refurbished computer is like new, but you don't have to pay out-of-the-box prices. Shopping used can mean the difference between having your own computer and heading to the library every time you need to research something or want to play a game.
Try the Dell XPS Tower 8930
When it comes to PCs, many of the best used computers are Dells. That's primarily because it's easy to upgrade most Dell computers. Save money on the initial purchase price by opting for a refurbished model, and then you'll have extra cash to improve your setup later. Consider a beefy, powerful desktop tower with a six-core Intel Core i7 CPU, 3.2GHz, an NVIDIA graphics card, and a 2TB hard drive. Mind you, that's terabytes, each worth 1000 gigabytes. The RAM starts at 16GB, which is plenty for most uses, but also remember that you can easily upgrade your memory. The hard drive itself offers an almost unlimited capacity for storage.
While the graphics card isn't top of the line, it is standard. Fortunately, if you're not satisfied with the GeForce GTX 1050 card, it's not hard to open the chassis and change out your card. You can just as easily slide in a new internal drive or swap out for more memory. Prices vary for the tower, of course, but you can typically snag a used Dell 8930 for a price far below the sticker price.
Play on the Dell Inspiron 5675 Gaming Desktop
Maybe you need something more powerful for a bit less money. Dell's Inspiron 5675 Gaming Desktop has everything that you expect from a gaming computer, including an AMD base. It boasts an octa-core for extra power and speed. The 2.4GHz Ryzen 7 1700X CPU ensures smooth gameplay that won't interrupt your mission with a bunch of buffering. Thanks to the Radeon RX 570 graphics card, the display is crystal clear, sharp, and realistic.
This Dell excels in the memory department, as well. You get 128GB of RAM right off the bat. From there, you also have a solid-state drive (SSD) that holds 128GB. Its hard drive (HDD) has a one-terabyte capacity. Having a SSD and an HDD in the same computer gives you the speed of an SSD while keeping costs low. You can get HDD space for cheap and store regular files there. Whereas the SSD can run your OS and applications much faster than HDD. Between the three--RAM, HDD, and SSD--you might never need an upgrade.
Save with the HP Pavilion 570 Quad-Core Desktop
The beauty of considering the best-used computers is that they're less expensive than their brand new counterparts, naturally. The HP Pavilion 570 is such a great buy that you might want to snag one even if you do not require a new computer just yet.
It's a solid choice for standard activities. If you need a reliable computer that will let you browse the internet, write, send emails, and stream media, this is your pick. Boasting an Intel Core i7 3.6GHz processor, it's fast enough that it won't get bogged down just because you have nine tabs open in your browser. Along with 128GB of RAM and a 1TB hard drive, you also get a DVD burner. The best part? Shop smart, and you can get your hands on this desktop for cheap.
Get It All with a Lenovo ThinkCentre
While the Lenovo brand is best known for laptops brand is best known for laptops, you can get a great deal if you check out their desktops, too. In fact, the Lenovo ThinkCentre M92Z All-in-One 23-Inch Quad-Core Desktop is so compact and lightweight that it resembles a laptop.
The sleek, minimal model isn't as easily customized as some of its full-size counterparts, but it's effortless and straightforward to use. The 23-inch screen is a marvel with a 1080p display. The tower comes with a wired keyboard and mouse, but you can tighten up your desk even further if you go the wireless route. Regardless, you can get your hands on the All-in-One for a great price if you shop used.
Choose a Dell Workhorse
If you're looking for the best used computers to get the job done, stick with Dell. The OptiPlex 7010 Quad-Core Tower has the Intel Core i7 CPU, along with 12GB of memory and a massive hard drive with space for 1TB of data. Windows 10 comes standard, giving you everything you need to get the job done. This is an excellent family computer, and it's also a great choice as a first computer. Besides that, it's far less used than the brand new sticker price, so what do you have to lose?
Make It a Mac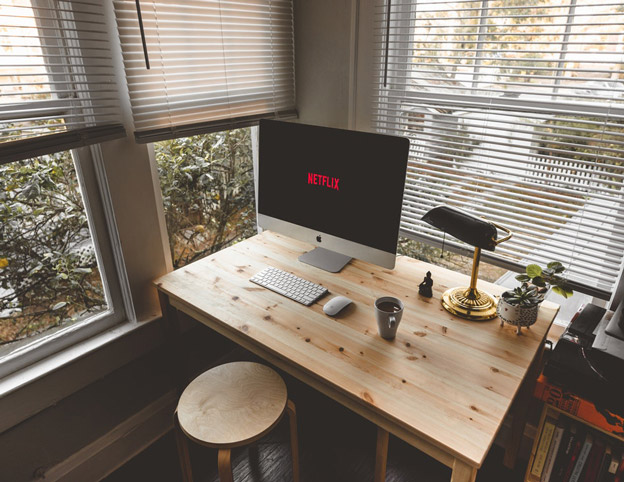 Surprised that Apple has used computers on offer? Don't be. Just take advantage of the opportunity to get your hands on a Mac without taking out a bank loan. Specifically, the Mac Dual-Core Mini Desktop tops the list of used computers. The streamlined computer uses an Intel Core i5 processor with dual cores. It houses 4GB of RAM, space for 500GB on the hard drive, and an Intel HD Graphics 5000 card that's fully integrated. The kicker? It won't break the bank.
Pick a Mini Dell
Told you that Dell has many of the best used computers. The OptiPlex 9020 Micro Desktop offers everything you expect from Dell, but without a bulky tower that takes up all the space on your desk. Mount it practically anywhere, and enjoy saving big—the OptiPlex Micro is usually very affordable when refurbished.
Help Yourself to an HP
The HP 8300 Elite is easily one of the best used computers you'll ever find based on this price point. You get an i5 3470 processor, 8GB of RAM, and a 500GB hard drive. It's a bare-bones desktop that you can upgrade to your heart's content, but the performance is above average as-is. Besides, you can get your hands on a refurbished one for a small sum.
Now that you know about some of the best used computers, which one caught your eye? Buy the computer you need today at Discount-Computer.com!
Recent Posts
No matter what your new startup company does, you and your employees need serviceable laptops and …

When you land a new job that requires travel or allows you to work from home, you will want to ma …

Are Refurbished Laptops Good? It's a common question, especially considering many of the&nbsp …