The Best Computers for School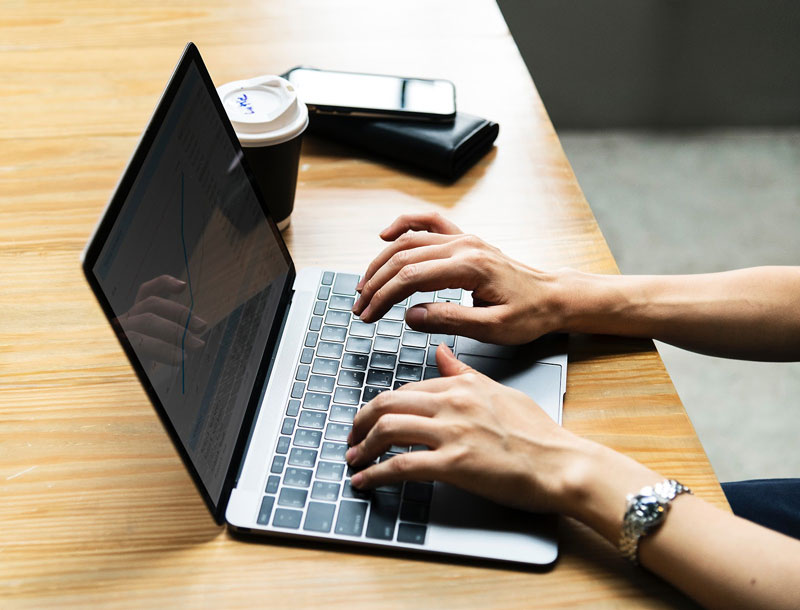 In today's wired world, computers play a central role in educational pursuits of all kinds. Students use computers to create and edit assignments, take notes during lectures, and in some cases, attend virtual classes.
Given the on-the-go lifestyle of most students, the laptop computer is often considered the best computer for school. The lightweight, portable designs of contemporary laptops make them convenient and accessible, allowing students to carry their digitized learning environments wherever they go.
But, in this age of digital learning, more options are available now than ever when it comes to buying a laptop for school. As big-name computer manufacturers fill store shelves with dozens of unique laptop models, many students are left wondering which one will best suit their needs during the new school year.
So, what is the best computer for school? Let's take a closer look!
The Best Kind of Computer for School
Although desktop computers generally offer superior performance, laptop computers are the preferred system of choice for most students due to their mobile and lightweight designs.
Choosing the best kind of laptop for school is mostly dependent on what you're studying. For example, an entry-level laptop allows students to write papers and keep up with their classes with ease. But, the same laptop might not perform so well for a media arts student who's working with hardware-intensive applications like Adobe Photoshop and 3ds Max.
Ultimately, finding the best computer for school comes down to your individual preferences, as well as the demands of your coursework:
For students who only need to use a computer occasionally, most entry-level laptops provide sufficient performance and great value.
For students working primarily with text and data documents, most mid-range laptops provide a good blend of speed, performance, and reliability.
For media students working with 2D and 3D graphics, high-end laptops keep media applications running smoothly with minimal stuttering.
The Best Apple Computer for School
Apple's MacBook computers are extremely popular with students - and for good reason. The company's esteemed laptop line features contemporary designs and runs Mac OS X, an operating system renowned for its simplicity and ease-of-use. In addition, following decades of refinement and innovation, Apple's MacBooks have earned a reputation of being built to last.
However, all of this value comes with a hefty price tag. As with all of Apple's computers, MacBooks are quite expensive compared to their PC counterparts. In fact, thrifty shoppers will likely stumble across PC laptops with similar hardware specifications to a MacBook selling for roughly 30-50% less than what Apple charges.
Additionally, although Apple's MacBooks are often considered the best computers for school, they may be unsuitable for students who need to use programs that don't support Mac OS X. For instance, the editing application Vegas Pro is only available for Windows, as is the 3D computer graphics program 3ds Max.
If you're interested in Apple's MacBook line, be sure to verify that the software required by your classes and coursework works with Mac OS X. If certain applications aren't compatible with Apple's operating system, don't panic! You can always install and run Windows on newer MacBooks via BootCamp, allowing you to switch between Mac and Windows operating systems on-the-fly as needed.
Pros:
Sleek, sophisticated, and intuitive designs
Durable aluminum construction
Capable hardware
Cons:
Generally more expensive than other comparable PC laptops
Lacks native versions of many Windows-only applications
Best for:
Students who value ease-of-use and can afford to spend a little extra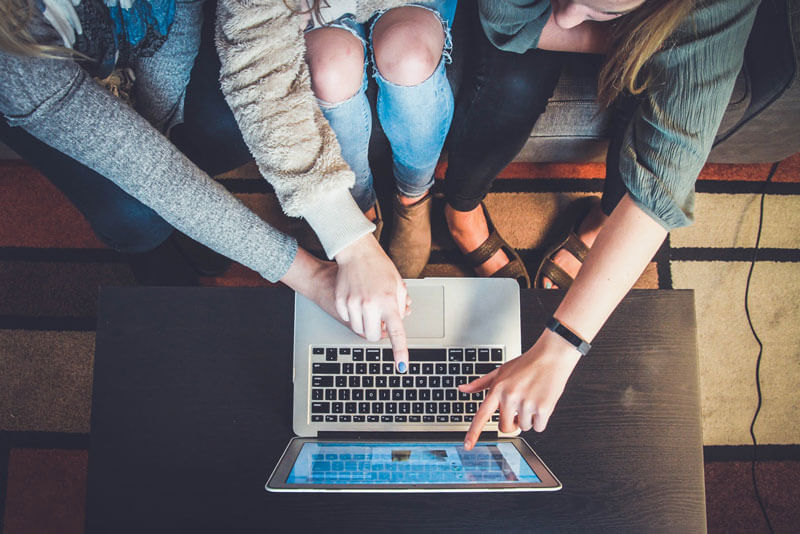 Students work on a project together.
The Best Dell Computer for School
Established PC manufacturer Dell has been designing and selling Windows-based computers since 1984, including laptops. Initially, the company rose to success with their direct-to-consumer business model. But, in recent years, Dell has reinvented and restructured itself to maintain a competitive edge in the computer industry.
The company's laptops have maintained consistent sales thanks to their performance, lightweight designs, customization options, and overall value.
Most students find that Dell's affordable Inspiron laptop series can handle scheduling and on-the-go essay writing with ease. However, students expecting more raw computing power might fare better with Dell's higher-range XPS series of laptops.
Although more expensive, Dell's XPS laptops are renowned for their ultra-thin designs and high performance, making these machines natural candidates as the best computers for school. The Dell XPS 13, for example, is widely considered to be a worthy rival of Apple's own acclaimed MacBook Air.
Dell's computers have been met with their fair share of criticism. Many reviewers and consumers have criticized the company's tendency to produce laptops with fragile plastic enclosures. In response, some of Dell's new laptop models now feature more durable aluminum and carbon-fiber construction, but many models are still prone to breakage.
Other critics maintain that Dell is reluctant to innovate with their laptops, citing a lack of "bells and whistles" compared to other contemporary offerings. Despite these criticisms, Dell's laptops are fairly-priced, viable options for students of all disciplines.
Pros:
A diverse range of affordable entry-level and sleek, high-performance systems
Many hardware customization options
Cons:
Lack of innovation and additional features with some models
Fragile plastic construction with some economy-grade models
Best for:
Students of all disciplines who need capable machines at affordable prices
The Best HP Computer for School
HP - or Hewlett-Packard - has nearly a century of experience in electronic manufacturing and offers a broad range of Windows laptops suitable for students. The company sells entry-level laptop computers that rival similar offerings by Dell and Lenovo as well as premium, performance-driven models such as the HP Envy and Omen.
HP laptops are often thought of as providing the most "bang for your buck," something that thrifty student shoppers appreciate. Even at retail prices, HP laptops are generally less expensive than comparable models by Dell and Lenovo, and the company also runs regular sales that markdown their prices even further.
HP's rugged and efficient Elitebook series of laptops are easy contenders as the best computers for school as is the company's higher-end Spectre x360 laptop, which sports a convenient, convertible laptop-to-tablet design.
However, HP's impressive affordability often comes at the cost of quality and longevity. Complaints regarding faulty construction, poor battery life, and overheating are all commonplace, as are criticisms of the company's ineffective customer service. Although not all customers experience problems with their HP systems, those that do may become frustrated with the lack of meaningful support solutions.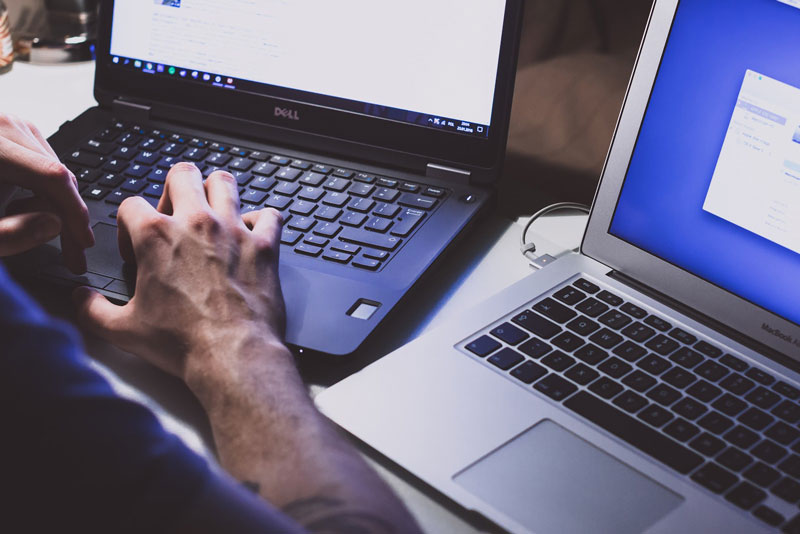 A student works across two laptops.
All-in-all, the immense value of HP's laptops might solidify them as the best computers for students on a tight budget. However, the build quality and overall durability of some of their more entry-level products might be enough to turn off other customers entirely.
Pros:
Great dollar-for-dollar value
More affordable than similar computers by other brands
A diverse range of entry-level and performance laptops
Cons:
Poor durability and longevity with cheaper models
Inconsistent customer support quality
Best for:
Light and heavy computer users who don't want to overspend
The Best Lenovo Computer for School
Lenovo is a Chinese electronics manufacturer that has produced computers since 1990. In 2005, the company purchased IBM and by extension, IBM's business-oriented series of Windows laptops, ThinkPad, which Lenovo has continued to manufacture under its own name.
Over the years, ThinkPad laptops have maintained their esteemed reputation among consumers due to their no-frills design, durability, and affordable pricing. Unlike many laptops, the components in Lenovo's ThinkPad series can be replaced with relative ease, and many models are designed with sustainable heat ventilation in mind. For these reasons, the Lenovo ThinkPad is the best computer for students who prioritize function over form and want an affordable laptop that will last for years to come.
The company also offers a broader range of other laptops comparable to similar models by competing PC manufacturers:
The Ideapad series of notebooks is sleeker and thinner than their ThinkPad counterparts and is most ideal for on-the-go students
The Yoga series of laptops feature a convertible tablet design similar to HP's Spectre x360 and are likely the best computers for students studying graphics and media arts
The Legion series of notebooks is geared towards the high-performance crowd who value high framerates and a stutter-free experience
Despite the praise surrounding many of Lenovo's products, the company has received its fair share of criticism. Some customers and reviewers have commented that Lenovo's entry-level laptops are made with less durable plastic builds when compared to their more expensive counterparts. Others have voiced complaints regarding the company's customer support, describing the overall quality of their experiences with support agents as inconsistent.
Those potential pitfalls aside, the robust construction and durability of Lenovo's ThinkPad laptops earn them a place in the spotlight as qualified candidates for the best school computer.
Pros:
Built to last - components can be easily purchased and replaced
Generally inexpensive
A broad range of entry-level and performance models available
Cons:
Entry level models may be less durable
Inconsistent customer service quality
Best for:
Students who need a durable, long-lasting laptop for general and advanced use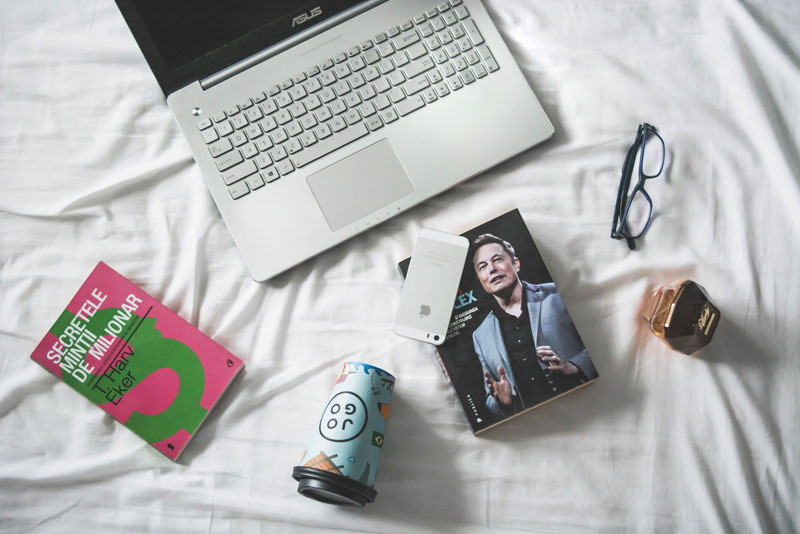 The laptop is one of the most important tools for students.
The Best ASUS Computer for School
Taiwanese tech giant ASUS first opened their doors in 1989 and have provided the world with a diverse range of primarily Windows-based computers ever since. Today, ASUS is recognized as one of the leading manufacturers of quality laptops, and many of the company's laptops see extensive use and popularity with students.
One of the largest drivers of ASUS's success is the company's versatile product line. Like HP and Dell, the company sells several tiers of laptops catering to a variety of user needs.
For instance, the ASUS VivoBook series boasts a lightweight, slim design and offers capable performance at an affordable cost, making it a suitable candidate as the best computer for school.
For those studying graphics or media art - as well as creative types - ASUS's Chromebook Flip sports a fully convertible laptop-to-tablet design similar to HP's Spectre x360 and Lenovo's Yoga series. However, unlike those two, ASUS's Chromebook Flip runs Google's lightweight Chrome operating system and retails for much less.
Finally, the ASUS P-Series caters to productivity-minded students who crave high performance above all else. Although these laptops don't feature the "bells and whistles" of ASUS's other laptops, they're design is simultaneously powerful and reliable, making them an attractive mobile tool in any busy student's arsenal.
While many of ASUS's laptops are among the best computers for school, the company's products have received some criticism. Common complaints center around the poor build quality of some of ASUS's less expensive models, which are often constructed with delicate, plastic bodies. However, the company's mid-to-high-range models are built with better durability in mind.
Pros:
Versatile performance at an affordable price
Sleek, attractive, and functional designs
Competitively-priced models that rival the features and specifications of other manufacturers
Cons:
Poor build quality with some entry-level models
Best for:
Students of all disciplines who value performance and innovative designs
Get the Best Computers for School at Discount-Computer.com
At Discount-Computer.com, we sell a wide assortment of expertly refurbished laptop computers at a fraction of retail cost. We take great care to ensure our machines are cleaned, dusted, and refitted with new components when necessary to provide you with capable computer systems that will last throughout your school years.
In addition, we're thrilled to offer our customers:
Volume pricing and custom orders
A 14-day hassle-free return period
Dedicated phone-based customer support
For more information regarding our products or to receive assistance with an order, contact our friendly customer service team.
Shop with us today at Discount-Computer.com and receive free shipping on all purchases above $75!
Recent Posts
No matter what your new startup company does, you and your employees need serviceable laptops and …

When you land a new job that requires travel or allows you to work from home, you will want to ma …

Are Refurbished Laptops Good? It's a common question, especially considering many of the&nbsp …