The Cheapest Desktop Computers | 5 Excellent Options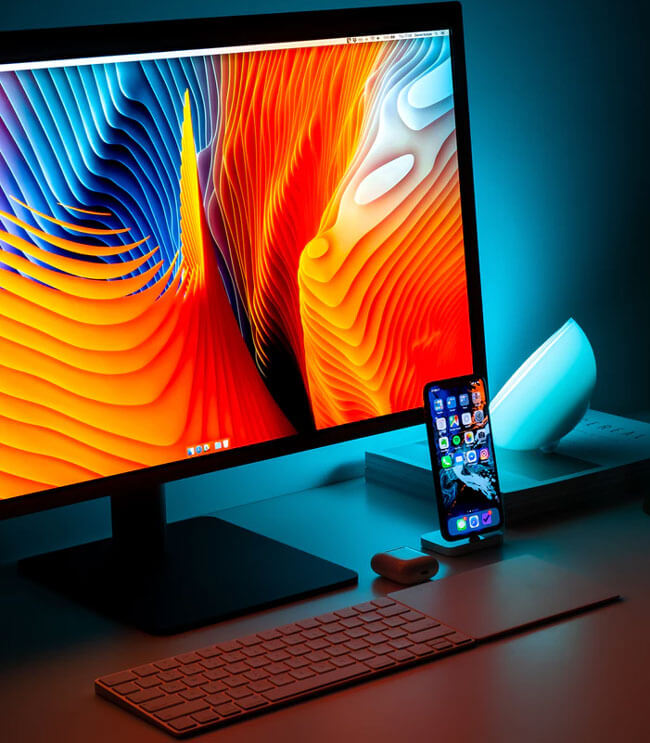 Desktop computers are an invaluable tool in today's digital world, and although desktop systems lack the portability of laptops, their reliability and dedicated performance are often unmatched. That said, buying a desktop computer doesn't have to break the bank! Here are five capable and budget-friendly desktop computers to suit a variety of computing needs.
Dell OptiPlex
Dell introduced its line of ultra-compact OptiPlex desktop computers back in 1993 and has continued to issue new models ever since. Designed for corporate, government, and educational environments, the OptiPlex's small form factor and sheer affordability make it a viable candidate as the cheapest desktop computer.
However, while the OptiPlex is easily the most affordable computer on this list, its lower-end Core 2 Duo processor and limited hard drive space might not satisfy power users.
HP Elite 8100/8200
HP's Elite 8100 and 8200 models pack a considerable amount of power into a discreet, compact chassis. Boasting Intel Core 2 Duo or Core i5 processors, 4-8GB of RAM, and up to 1TB of HDD space, these desktop PCs will perform well for work, home, or school use.
While the Dell OptiPlex is more affordable by comparison, those looking for a budget-friendly workstation will likely appreciate the HP Elite's jump in performance.
Apple iMac (2008-2009)
Apple's signature iMac line brought style and elegance to home computing back in the mid-to-late 2000s, but came with hefty price tags. Thankfully, the same formidable machines that helped define Apple's legacy years ago can be purchased today for a fraction of the original cost.
While Apple's iMac isn't the cheapest desktop computer on this list, the sleek design, dedicated graphics card, and capable specifications solidify the iMac as a compelling and aesthetically pleasing budget computer. However, those who prefer Windows-based systems might want to look elsewhere.
Lenovo ThinkCentre M90/91
Like the HP Elite, the Lenovo ThinkCentre M90 & M91 desktop PCs strike a commendable balance between power and affordability. Trailing behind the Dell OptiPlex as the second cheapest desktop computers on this list, Lenovo's M90 & M91 PCs will meet the performance demands of work, play, business, or school.
However, while a Core 2 Duo/i5 processor, 4-8GB of RAM, and up to 1TB HDD space will satisfy most buyers, power-hungry users might want to opt for a higher-end machine like Dell's Precision T3500 instead.
Dell Precision T3500
If you're looking for a performance-driven workstation, Dell's Precision T3500 might just fit the bill. Sporting a powerful Intel Xeon processor, 12GB of RAM, and 500GB HDD space, Dell's T3500 PC is explicitly designed to tackle demanding workflows with ease.
However, unlike Apple's iMac, the T3500 lacks a built-in graphics card, and its bulkier design isn't nearly as discreet as the leaner ThinkCentre, OptiPlex, and Elite PCs.
Order the Cheapest Desktop Computers Online
From budget-friendly PCs to affordable workstations, Discount-Computer.com offers a wide selection of sustainably refurbished computers at a fraction of the cost of retail.
Shop with us today and get free shipping on all orders above $75!
Recent Posts
No matter what your new startup company does, you and your employees need serviceable laptops and …

When you land a new job that requires travel or allows you to work from home, you will want to ma …

Are Refurbished Laptops Good? It's a common question, especially considering many of the&nbsp …