Cheap HP Laptops for Sale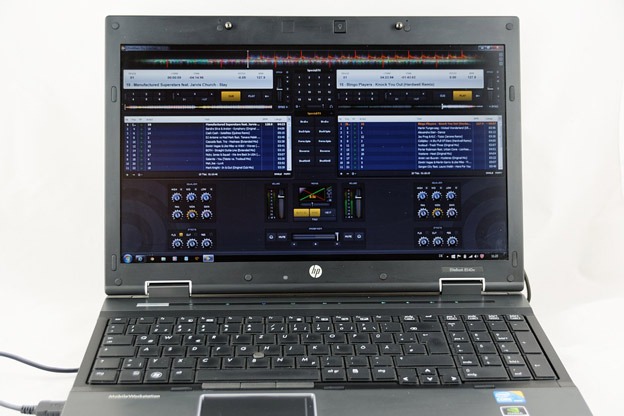 Hewlett-Packard (HP) — now operating as HP Inc. — started in the 1960s. In recent years, the company has produced a wide range of laptops that feature a variety of capabilities. Because HP is one of the most competitive computer brands, its hardware tends to be pricey when purchased new. For many laptop users, the best way to get the HP laptop that has the capabilities they need is to shop for cheap HP laptops for sale at Discount-Computer.com.
Should You Create a Dell or HP Workstation?
As a competitive computer brand, one of HP's biggest competitors is Dell. Like HP, Dell has been around for quite a while — and during that time, Dell laptops have compared favorably with laptops from HP. Consequently, it isn't uncommon for our customers, who need to create a workstation, to experience some indecision about whether to create a Dell or HP workstation.
More often than not, the decision to create a dell or HP workstation is made based on what the user ideally needs in a laptop, regardless of whether the hardware comes from Dell or HP. If you need assistance with deciding between creating a workstation with one hardware brand or another, the specialists at Discount-Computer.com can help you make an informed decision.
Regardless of whether you choose a Dell or HP workstation, let's take a look at what makes our laptops so cheap and why they are typically a better option than buying new laptops for workstations instead.
Laptops Purchased in Pre-Owned Condition
One reason our laptops are so cheap is that we purchase them in pre-owned condition. Regardless of how long the original user has owned a laptop, the simple fact that it is pre-owned causes the price to drop dramatically. It's similar to buying a pre-owned vehicle. Just as the MSRP for a new vehicle plummets the moment it is driven away from the dealership, The MSRP of laptops for a Dell or HP workstation drops significantly, too, right when someone starts using them.
As with vehicles, the drop in price seldom represents a significant decline — or any decline whatsoever — in the ability of the laptop to reliably deliver what you need. Besides the edition of the hardware, the only major difference between a new laptop and a used one is often the dramatic price reduction that occurs at the moment when the computer becomes "used."
Pre-Owned Laptops Purchased in Bulk Supply
The vast majority of our laptops are purchased in bulk supply from businesses that replace their laptops long before the useful lifespan of the computers expires. In fact, some businesses replace their laptops while the computers are practically new. They frequently do this because they have an IT budget that they want to spend in full during the calendar year, so the budget will be the same for the upcoming year, as opposed to being reduced because the budget for the previous year wasn't fully spent.
Purchasing pre-owned laptops in bulk adds to the savings of purchasing them in used condition. We combine these two forms of savings and pass them along to our customers. Even after we price the products to establish our profit margin, you typically pay many hundreds of dollars less than you would fork out to create a Dell or HP workstation that used new hardware.
Meticulously Refurbished, Pre-Owned Hardware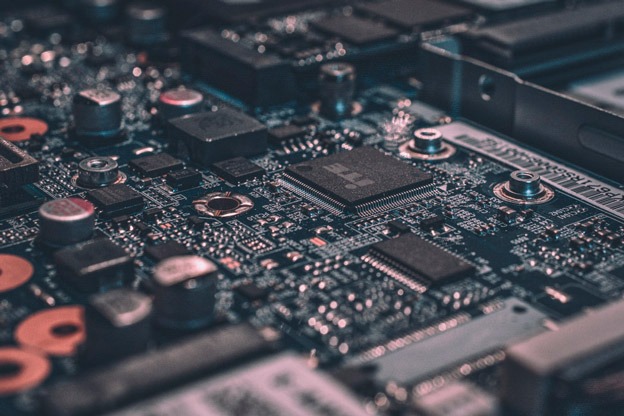 If you merely wanted to pay a low price for a pre-owned computer, you could get it from a pawn shop. But you probably want more assurance that the computer will be dependable than is offered by pawn shops or other sellers that simply buy and "flip" pre-owned computers. If so, you can receive this assurance of dependability from Discount-Computer.com, thanks to our meticulous process of refurbishing computers to make them look and work like new.
In some instances, refurbished computers are simply hardware that customers have returned, which is repackaged and resold without little to no work done to restore the hardware to like-new condition. This is not what Discount-Computer.com does. Instead, we recondition our hardware from the inside out.
Our refurbishment process for computers consists of several reconditioning measures, specifically: cleaning the interior and exterior of dust and debris, replacing any worn parts, replacing any problematic parts that are known to frequently need replacement, and removing cosmetic flaws from the exterior of the hardware. You receive a laptop for your Dell or HP workstation that works like new and looks new right out of the box.
Extended Warranties for Refurbished Computers
Regardless of where you buy pre-owned computers, you seldom find them available with a warranty. In some cases, a used computer is new enough to still be covered by the manufacturer's original warranty. However, if the original warranty is expired, you almost always get hardware without warranty protection. If something goes wrong with the computer, you have to pay for repairs.
When you buy a PC at Discount-Computers.com, you have the option to purchase an affordable, extended warranty that lasts six months or one year. Our warranty covers whatever could go wrong with the computer's technology during normal use. If you feel that a used computer that lacks a warranty is too risky to buy, we give you an alternative.
Conclusion
HP and Dell are time-tested brands whose laptops deliver excellent versatility and reliability. Consequently, they often sell for a premium price. If you need to purchase a laptop for a Dell or HP workstation, we offer refurbished Dell and HP laptops that look and perform like new, but cost a fraction of the original price. We also offer guidance on selecting the best option for your workstation needs. For more information about our refurbished laptops, contact us today.
Recent Posts
No matter what your new startup company does, you and your employees need serviceable laptops and …

When you land a new job that requires travel or allows you to work from home, you will want to ma …

Are Refurbished Laptops Good? It's a common question, especially considering many of the&nbsp …