Good Computers to Buy Ranked for Business, School, and Personal Use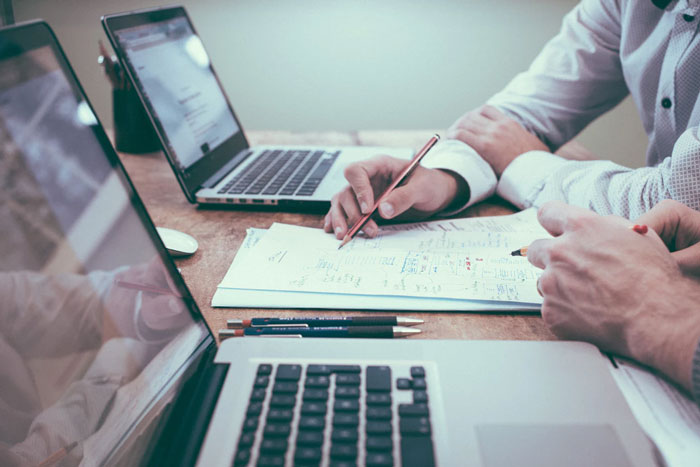 From editing documents to organizing media libraries, today's computers offer a broad range of practical applications.
However, computers are rarely one-size-fits-all. In this post, we'll examine several good computers to buy and rank their functionality in the context of work, school, and home use.
Dell Precision T3500: The Budget-Friendly Workstation
Designed as a performance-driven workstation, Dell's T3500 was originally released in 2009. Today, the T3500 is available at an affordable price point and can still tackle a formidable workload.
For Business: With an Intel Xeon processor, 12GB RAM, and 500GB of hard drive space, the Dell T3500 should perform well as a business workstation. However, the PC's low-end GPU might not suffice for high-intensity graphical work such as 2D or 3D design.
For School: Offering both performance and affordability, the T3500 is a good computer to buy for students. That said, students who need a system that can keep up with the mobile demands of student life might want to opt for a laptop instead.
For Personal Use: For most users, the T3500 will excel as a home system. With an Intel Xeon processor and 12GB of RAM, the T3500 can handle everyday computing and multitasking with ease.
HP Elitebook 8460P: The Military Option
If it's high performance and durability you're after, HP's 8460P laptop is a good computer to buy. Featuring a rugged military-certified chassis and a spill-resistant keyboard, this robust notebook is designed from the inside out to withstand even the most grueling work conditions.
For Business: Boasting an Intel Core i5 processor, 8GB RAM, and a 1TB HDD, the HP Elitebook 8460P makes a fantastic mobile workstation. However, the 14" screen might be too small for users accustomed to larger workspaces, and the integrated/discrete GPU can't rival the performance of higher-end systems.
For School: With capable hardware and built-in protection against spills and wear, the 8460P is a good computer to buy for students. Just don't expect much in the graphical department.
For Personal Use: HP's Elitebook 8460P should be able to handle everyday computing with ease, but power-hungry users will likely want to look elsewhere.
Apple iMac MD063LL/A (Mid 2011): Beautiful & Beastly
Years after its initial release, the sleek, all-in-one design and proficient hardware of Apple's mid-2011 27-inch iMac have aged remarkably well.
For Business: Equipped with an i7 processor, 8GB RAM, an ATI Radeon HD 6970 GPU, and 1TB HDD, Apple's MD063LL/A iMac is built to endure heavy—and graphically-intensive—workloads.
For School: Solid hardware and an intuitive interface make this iMac a good computer to buy for school, but mobile-centric students may want to opt for a laptop instead.
For Personal Use: While some users might prefer Microsoft Windows to Apple's proprietary Mac OS, this iMac excels at handling just about any computing task. However, hardware enthusiasts might be frustrated by how the iMac's compact design impedes upgrades and repairs.
Your Online One-Stop-Shop for Discount Computers
At Discount-Computer.com, we carry a wide selection of sustainably refurbished computers from top brands at heavily reduced prices.
Browse our inventory today and get free shipping on all orders above $75!
Recent Posts
Whether you've just unboxed a sleek laptop or a powerful desktop, there's a world of possibilities a …

Quantum computing is a cutting-edge field of computer technology that promises to revolutionize the …

When it comes to selecting an operating system for your computer, the options can be overwhelming. W …