How to clean up your computer
Some people are Mac people, some people are PC people, and some people want nothing less than perfect harmony between the divisive world of personal operating systems. They want the ease of use that Apple provides with the versatility that Windows has come to be associated with. For the longest time, such users had to make a painful either/or decision about what kind of machine they wanted.
But no more! These days it's easy to get a Mac OS to run on PC and enjoy the best of both worlds. Our handy guide shows you how you can accomplish this and lists some of the benefits (and one or two potential drawbacks) of running Apple software on your personal computer.
HOW DOES IT WORK?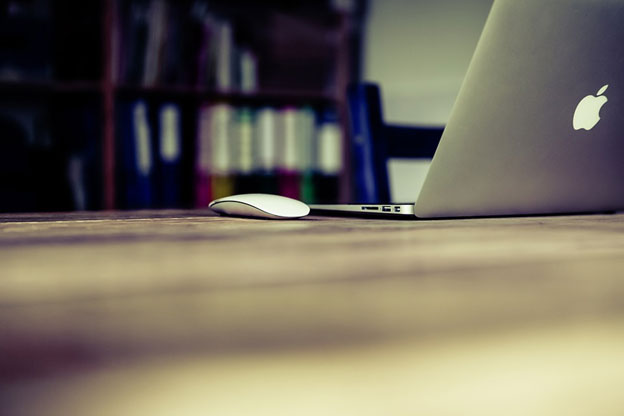 An Apple laptop
There are a few steps to making sure your PC can run the latest version of Apple's operating system.
First, you'll need to make sure that your Windows operating system is 64-bit (as opposed to 32-bit; this information is available from your computer's Start menu). Next, find the right program for allowing you to run a Mac OS on your PC; a few options are available, including Unibeast and VirtualBox, so make sure you pick the option that's right for your machine. You'll also need a blank USB drive and a hard drive on your PC that has at least 12GB of free space.
It's possible to build your own rig from scratch, but this can be more complicated for those uninitiated in the nuances of computer tech. If you'd like to give it a shot, Hackintosh offers a comprehensive set of tutorials for how to run a Mac OS on PC. Custom machines can be tricky to build, but many professionals swear by them as the best and most effective machines around.
WHY RUN APPLE SOFTWARE ON YOUR DEVICE?
PCs are versatile machines and offer many options for the end user, but they can also be hard to figure out, more susceptible to viruses, and run slower if too many programs are installed.
Conversely, Apple software is famous for its user friendliness, offering easy access to many leisure and work programs with much less stress; however, Mac doesn't always allow for the same kind of flexibility you'll find with Windows.
Having a Mac OS on your PC gives you access to a lot of programs that wouldn't normally be available to your Windows operating system like Final Cut Pro and Filemaker (for the more technically minded user). It'll also give you a convenient option to jump to Windows when you're looking for the services only that OS can provide. Plus, many companies and projects implement these systems into their everyday use, so not only are you getting access to programs that are great in their own right, you're also giving yourself experience with a wider range of software!
WHAT ARE THE DRAWBACKS?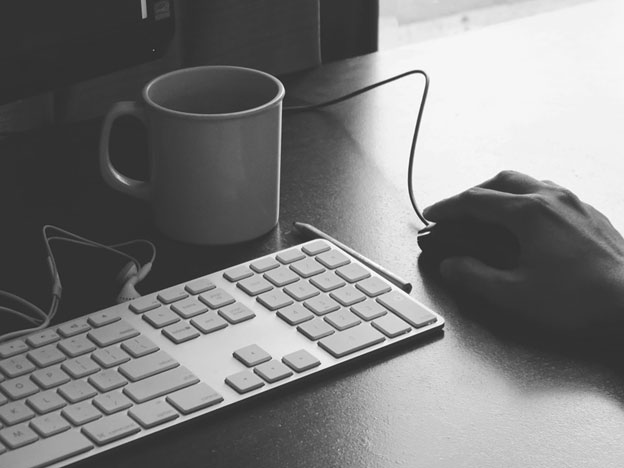 A computer mouse and keyboard
Before putting a Mac OS on your PC, think carefully about the process. The steps are somewhat difficult for someone who isn't tech-savvy, and the process is a bit tedious, requiring a decent amount of hardware and cables. Also, it can be expensive to assemble all the necessary components if you don't already have them on hand. People who aren't great with computers might want to sit the process out or at least invite a friend with incredible IT skills (we all have at least one, after all) to guide them in the process.
That leads into the next issue, which is that improperly installing a Mac OS on PC can create problems when trying to use both Apple and Windows. Having multiple operating systems running at once can slow down your machine if steps aren't taken to make sure only one is running at a time, and you may accidentally delete important files or programs if you stray away from the specific instructions for installation.
That said, many of these problems are easy to avoid with a bit of diligence and confidence in the installation process. As long as you follow a tutorial to the letter, putting a Mac OS on your PC should result in a relatively straightforward experience that gives you a lot of room to work and play on your machine in ways you never could before.
TRUST THE EXPERTS
Of course, many people still like to rely on professional assistance when it comes to outfitting their rig with new tricks and capabilities. And for good reason! Computers aren't always easy to understand, and given how important your machine is to your everyday life, you want only the most capable hands dealing with it.
That's our job at Discount-Computer.com. We provide an incredible range of repair and sales services when it comes to outfitting you with the perfect device, and whether your goal is getting a Mac OS to run on your PC, rooting out malware cramping your style, or finding a machine that's perfect for you, our qualified and always-friendly customer service team will be delighted to help you find just what you're looking for.
Explore Discount-Computer.com today to find the perfect solution for all your computer needs. From microchips to motherboards, we know every inch of the computer landscape. When you're done installing your Mac OS on your PC, come visit us to take the next step with your machine. Or if you need help getting it on there in the first place, we're here for that, too!
Recent Posts
No matter what your new startup company does, you and your employees need serviceable laptops and …

When you land a new job that requires travel or allows you to work from home, you will want to ma …

Are Refurbished Laptops Good? It's a common question, especially considering many of the&nbsp …