5 Benefits of Buying Refurbished Laptops
Are Refurbished Laptops Good?
It's a common question, especially considering many of the misconceptions out there about refurbished computers. Did you know there are cheap refurbished computers available that have never been used? Someone could have opened it, realized they ordered the wrong model, and immediately returned it. It could have also been a store demo.
At Discount-Computer.com, we recondition our desktop computers, laptops, and accessories from the inside out so you'll always get an amazing bargain. They're completely revitalized and tested to ensure you receive optimal performance. So, are refurbished laptops good? Read on to find out why you should strongly consider a refurbished machine.
1. Spend Less
The most obvious reason to buy refurbished equipment is the discount. It's no secret that buying the latest computer typically comes at a steep price. On the other hand, you can find refurbished machines at 50% off or more! The savings are extremely attractive for both individual users and businesses.
"You get what you pay for" is an old saying, and it's usually true. However, in the world of computers, you'll find that you can pay less and still get more. Are refurbished laptops a good option for you? In most cases, the savings are absolutely worth it, especially when you buy refurbished computers from a trusted seller.
For example, say someone bought a brand new computer, opened it up, plugged it in, and then decided the screen was too small for their needs. The computer is still a top-quality machine, but it can't be sold as brand new anymore. If you were already planning on buying that model anyway, why pay more than necessary for the same device?
2. Own a Tested Machine
Before being sold, refurbished computers are thoroughly checked and tested. That's not the case with brand new computers. When you are deciding if refurbished laptops are good for you, consider that they actually tend to be more reliable than brand new computers! After all, new computers are untested, so you never know if you will receive a dead machine straight out of the box.
While it's true that some refurbished computers may have been damaged or had defective parts, you can be sure that they've been completely overhauled. Any faulty parts will have been replaced, returning the computer to like-new condition. In addition to completely refurbishing the components, we also recondition the outside of our cheap refurbished computers so they look brand new.
3. Help the Environment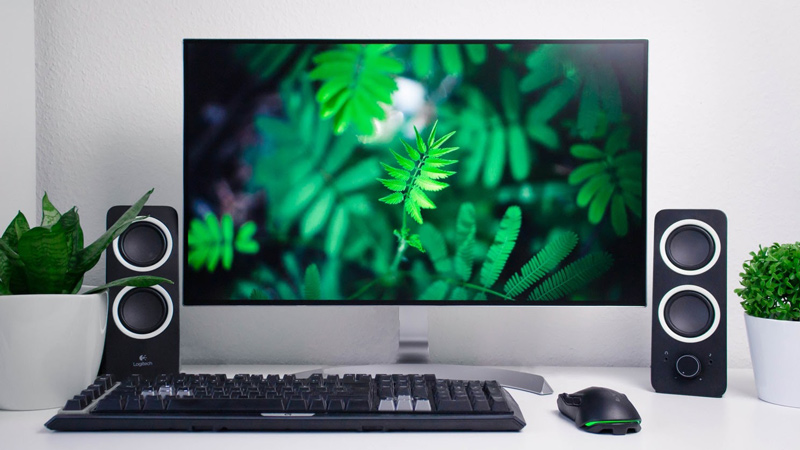 Using refurbished laptops is the greener option. Manufacturing computers requires a significant amount of resources, and using refurbished computers ensures that those resources don't go to waste. Are refurbished laptops good for the environment? Absolutely! By reusing old equipment instead of buying new ones, you're doing your part to recycle.
4. Buy a Computer with Better Specs
Buying refurbished computers gives you access to specifications that may have been outside of your budget. For example, a 1TB hard drive may have been too expensive when you're only shopping for something new. However, if you're browsing refurbished devices, you'll find that better parts fit your budget. Most users prefer a refurbished high-performance machine over a brand new computer with lower specs.
5. Get a Better Warranty
Are refurbished laptops good as far as warranties go? The short answer is it depends on where you shop. Here at Discount-Computer.com, we offer extended warranties for both PC and MAC machines. If you have any issues, we'll provide free technical support. If you have even the slightest concern about buying a refurbished machine, our warranty should alleviate your worries. We also allow returns for any reason within 14 days of purchase.
Shop Quality Refurbished Computers Today
As you can see, buying refurbished computers just makes sense. Not only do you spend less and get more, but you'll receive a machine that has been rigorously tested to ensure optimal performance. Additionally, supporting environmentally-friendly practices is always ideal, especially if you're ordering computers in bulk for business use.
Are refurbished laptops good for your needs? Unless you're passionate about owning brand new tech, there's no reason to shop new. Even a computer that's a few years old will still deliver the performance you need. If you're not sure if a refurbished computer will be appropriate for your needs, we encourage you to contact us for expert assistance.
Discount-computer.com carries a wide variety of computers from trusted brands such as Dell, HP, Lenovo, and Apple. We provide free shipping so you can get the best possible price on a quality machine. Are refurbished laptops good? It's clear that the answer is yes! Get the best deal on top-quality cheap refurbished computers at Discount-Computer.com.
Recent Posts
Whether you've just unboxed a sleek laptop or a powerful desktop, there's a world of possibilities a …

Quantum computing is a cutting-edge field of computer technology that promises to revolutionize the …

When it comes to selecting an operating system for your computer, the options can be overwhelming. W …