Should You Buy a Lenovo Laptop? Pros and Cons of Buying Lenovo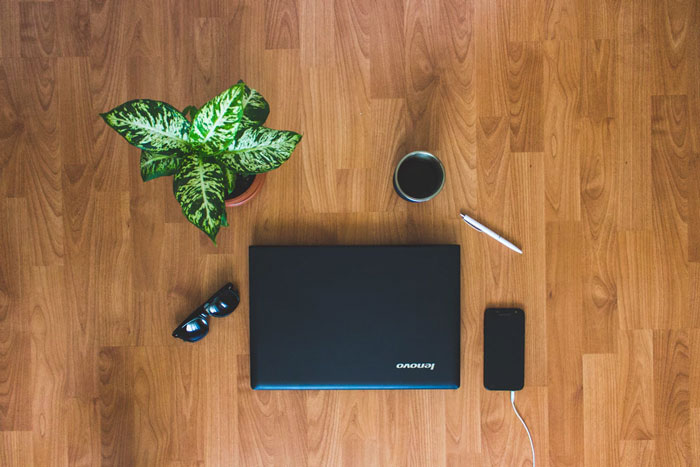 Getting a new computer is a big deal. Not only is it a major financial investment, but with so many options it is often a challenge to find the right one for you. Do you want something suited for the office, school, or are you looking for something more to have fun with? What brand should you choose? And of course, do you want a desktop computer or something more mobile like a laptop?
If your goals lean more toward getting a laptop, the choices from Lenovo are worth considering. While the Lenovo brand doesn't quite have the name recognition other brands have, their computers have steadily been gaining the attention of industry experts. Here are some top points to help you discover if buying a Lenovo laptop or desktop computer should be your next purchase:
Pro: Laptops with a Lot of Innovation
Lenovo laptops have recently seen significant improvements where it counts. Their graphics are better than ever, with powerful processors and graphics cards becoming the standard. All of this while the actual size of laptops has shrunk, making them far more convenient and travel-friendly than ever before.
When spending the money on a new computer, you want to get the best investment. Lenovo is consistently cited by experts as pushing the needle when it comes to innovation. One great example of why you should buy a Lenovo laptop is the screen-based keypad available in many models that transitions from a traditional keyboard to illustration pad to e-reader at the touch of a button. Other notable innovations increase the power and storage capacity beyond traditional laptops, without sacrificing power.
Con: Lenovo Design Is Considered too Standard
One area that is majorly lacking when it comes to Lenovo laptops is their overall look. Many of their laptops have a straightforward "business" design that doesn't make the best first impression on most users. The design of their machines also isn't very intuitive for high demand applications like gaming and digital media production. This is something important to keep in mind if you are looking for something with that "cool" factor when going to buy a Lenovo laptop.
Pro: Lenovo Machines Are Amazingly Affordable
One of the top reasons why people are hesitant to upgrade their laptops when needed is the cost factor. Buying a laptop can be as much as a car-sized payment and create a financial burden. This is especially true if you want to use your laptop for high-performance applications.
Lenovo offers items that are very affordable. Instead of shelling out potentially upwards of two grand you can buy a Lenovo laptop for much less: typically about half that price, and even less if you are looking for a basic version or refurbished model to cover everyday needs.
Pro: Battery Life Goes Far Beyond Other Devices
Laptops are designed for computing on the go. But when you are traveling, you can't always guarantee you'll have access to charging points. That is why one of the most critical considerations for people deciding on whether to buy a Lenovo laptop or other model is battery life.
Most Lenovo laptops get by with running consistently for half a day before needing a recharge. If you are using the laptop for casual applications that use less power – such as typing, internet browsing, etc. – many of Lenovo's newest products can last up to 15 hours before needing to recharge! That is practically unheard of in the laptop industry and can give you greater power without worrying about running the battery down as you go.
Con: The Laptops Don't Offer Much Durability
While Lenovo laptops are designed to be economical, the downside is their durability. Repair technicians have stated that poor internal configurations with unreliable cooling systems have caused a host of problems. Many Lenovo laptops also utilize plastic for parts that don't stand up well to pressure or the normal wear and tear of daily use. As a result, any kind of fall is liable to result in damage.
If your Lenovo breaks it can be tough getting it repaired, and Lenovo doesn't have as many dedicated repair centers as other brands. This leads to slower response times and taking longer for customers to receive the laptop back following repairs.
Pro: Brand Versatility to Cover Your Needs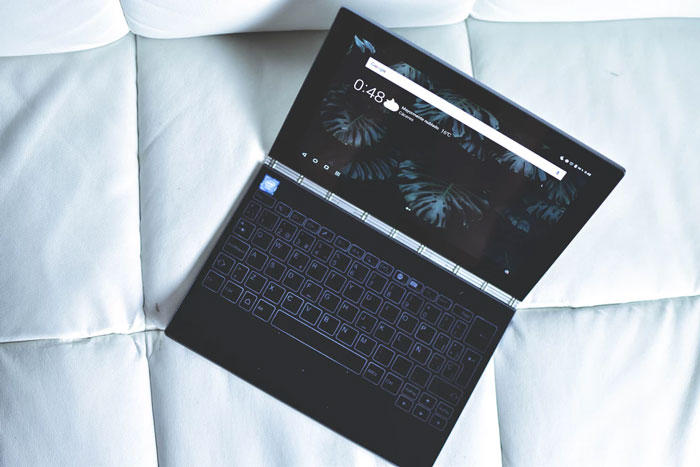 After your smartphone and perhaps a tablet, your laptop is likely your biggest gateway to the online world. But just because laptops are useful, that doesn't mean we all have the same use for them! Lenovo is one of the most versatile brands on the market. They offer multiple options that make their low pricepoint even sweeter, including:
Innovative 2-in-1 laptops for business
Powerful laptops for gaming and digital creation
Budget laptops that provide performance at a value
Ultraportable laptops for people on the go
No matter what you want to use your laptop for, Lenovo has a great solution. Since their brand is so versatile, you know you can find a great deal with the best performance for whatever application you have in mind.
Discover Why Lenovo Is Popular
When it comes to buying a new laptop, you may be tempted to go straight for the bigger name brands. But in a lot of ways Lenovo laptops are on par with – or even exceed – the highlights of any mobile computer available. These machines offer a versatile selection of options with innovative features at remarkably affordable prices. Though Lenovo isn't as recognizable as brands like Apple, Dell, or HP, the buyer benefits from that with more competitive pricing for a computer that is often just as reliable and powerful as its more expensive counterparts. You just may want to consider Lenovo as your next laptop buy.
Recent Posts
No matter what your new startup company does, you and your employees need serviceable laptops and …

When you land a new job that requires travel or allows you to work from home, you will want to ma …

Are Refurbished Laptops Good? It's a common question, especially considering many of the&nbsp …