5 Tips For Buying Refurbished Computers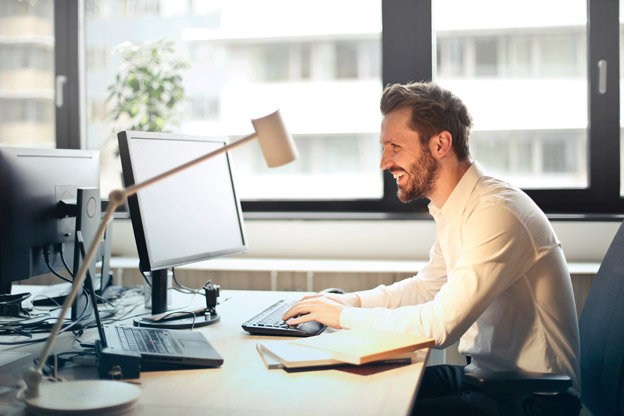 When you buy a refurbished computer over a brand new desktop or laptop, you have the opportunity to save hundreds of dollars. Restored electronics have a somewhat shady reputation that they don't deserve, especially considering the cost of a new computer. Fortunately, it's easy to dispel the most common myths associated with used PCs, desktops, and laptops. Don't let any misconceptions color your opinion. There's no reason in the world you can't discover a reliable computer that fits your needs for just a few hundred dollars.
It helps to understand what it means when a computer gets refurbished. Refurbished electronics may be returned to the store by the customer, at which point they cannot be sold as new. Sometimes, a computer doesn't pass the quality tests and inspections set forth by the manufacturer. Those computers must be rebuilt, and they are then sold under the refurbished label. If a customer cancels an order that includes a computer, then the desktop or laptop in question can be resold as a used computer. In other words, there's nothing inherently defective about many refurbished models. All the same, continue reading for tips that will help you make an informed choice before you buy a new-to-you computer.
Think About What You Need
What you need has an impact when you buy a refurbished computer. For example, if you're only looking for a computer that can perform workhorse functions, such as emailing, web browsing, game playing, and streaming, then you can safely limit your search to older models. As long as the processor speed is on the up-and-up and you have enough space on the hard drive, then an older computer will do everything you need. Even on the used spectrum, you can save extra cash with something old but still usable.
You don't have to limit your list to older computers—and older doesn't mean outdated. The point is that there are gaming systems available, as well, along with streamlined towers, laptops, and netbooks that you can snag for one or two hundred dollars. Just think about the tasks that you need your computer to perform. You're not saving money if you end up with a refurbished model that doesn't perform to your standards.
A Good Deal Isn't Always a Good Deal
It's tempting to think that because something is cheap, it's a stellar deal. That's a dangerous line of thought that can potentially waste money you don't want to lose. If a deal seems too good to be true, it probably is. While refurbished desktops and laptops are less expensive than their brand new counterparts, realize that you nevertheless have to pay for quality.
Let's say you spot a refurbished Macbook. What a find! Let's go a step further and imagine that it only costs around $250. That's even better, right? Wrong. It's unusual for a Mac to sell for such a low price. It's more likely that you're missing something. Maybe the RAM is sub-par. Perhaps the graphics card is iffy. It could be that there's no warranty.
Don't get scammed because you spied a low price. What good does it do you to buy a computer that you can't use? Read reviews. Research all the information available. Above all else, check the specs.
Always Check the Specs
Checking the specs is so vital that it deserves its own mention. Always check the specs before you buy a refurbished computer. That's the only chance you have to spot any discrepancies or problems. Read through the fine print. Ask questions about RAM, processor speed, screen size, and anything else you can think of that might affect your decision.
If possible, try to find out who built the computer. Was it the manufacturer, or the retailer that's now selling it? While you're at it, check to see if the computer you're interested in can be upgraded easily. Spend a little more on a refurbished model that you can customize, and it may last you for years.
No Warranty? Walk Away
Every refurbished desktop and laptop should come with a warranty. Whether you get it from the manufacturer or the store, don't walk away without some policy that promises to fix or replace defective parts. A guarantee that's good for at least six months is a decent start, but one or two years is infinitely better. You can look into the possibility of purchasing an extended warranty, as well, to cover all of your bases. Just remember to read over the warranty information first. Make sure you're not getting duped.
Follow a Checklist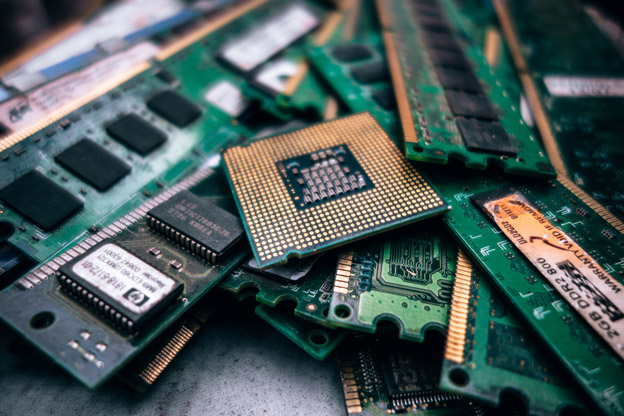 We have a handy checklist that you can follow before you buy a refurbished computer to make sure you get a machine that fits your budget and your needs. First of all, you should also think about what you're going to need from your computer in the future. That's why it's a good idea to check out models that you can customize or upgrade over time. It's also smart to stick to reliable, reputable brands like Dell or Lenovo that have excellent reviews from other customers. That reduces the risk of buying a desktop dud or a laptop lemon.
If you have any old computers hanging out at your house, you might think of getting a used computer with the same basic parts. Ask about any extras that come with the system, too. For example, do you get a keyboard and a mouse with your purchase? What about speakers? Do you have the option of upgrading the hard drive or memory before you buy the computer?
As long as you follow these tips, it shouldn't be hard to buy a refurbished computer that will get you through the next few years. You might need to buy a rock-bottom laptop now with the intention of getting something better later. Maybe you just need something to write school papers or create PowerPoint presentations. In any case, refurbished is the way to go, and Discount-Computer.com can get you the refurbished computer you need.
Recent Posts
Whether you are a student, a working professional, or a home user, having the right computer for you …

No matter what your new startup company does, you and your employees need serviceable laptops and …

When you land a new job that requires travel or allows you to work from home, you will want to ma …